Boeing Says Middle East Conflicts to Spur 10-Year Demand Cycle
Deena Kamel Yousef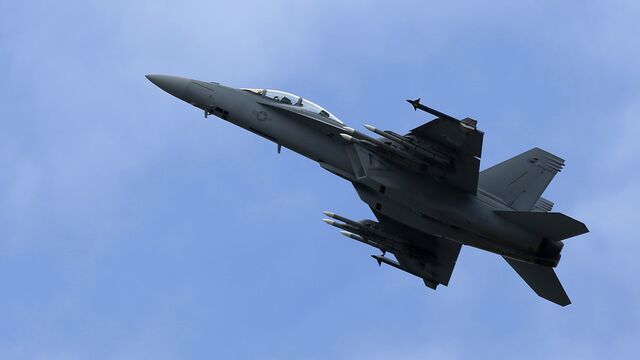 Conflicts in the Middle East will prompt the region's governments to modernize their military equipment over a decade-long cycle, unlike the spurts in demand following the relatively short Gulf War of 1991, a Boeing Co. official said.
Persian Gulf countries are unlikely to cut defense spending in the next year or two despite the drop in oil prices, Jeffrey Kohler, vice president of international business development at Boeing Defense, Space and Security, said in an interview in Abu Dhabi.
"We've gone through a period of multiple conflicts in the region. Like you see in the U.S. and other partners, a lot of the equipment is wearing out faster than they planned," Kohler said. "That is going to generate over the next decade a continued look at modernization."
Countries in the Middle East have increasingly become involved in fighting against the Islamic State, with the United Arab Emirates and Egypt directing air strikes against militants in Libya. The region has been a major importer of weapons, with Saudi Arabia becoming the fourth-largest military spender, according to a report by Stockholm International Peace Research Institute. Sales in the region have helped western arms makers mitigate lower defense spending at home.
Modernization over the next decade can include upgrades, for example to the Chenook helicopter, or rebuilding of old equipment with new technology and software, Kohler said.
Boeing Defense is in talks for partnerships with the U.A.E.'s Emirates Defense Industries Company, established in December, for opportunities in repair and overhaul of aircraft and training, said Paul Oliver, a vice president at Boeing Defense.
Boeing Defense has a target of generating 30 percent of its revenue, or about $10 billion, from its international business. The Middle East represents a "significant portion" of the international market going forward, Kohler said.
Before it's here, it's on the Bloomberg Terminal.
LEARN MORE