Why Israel Wants Europe's Jews (Hint: Not Just to Shield Them From Terrorists)
European emigres would help address Israel's home-grown demographic challenges—if they remained there
by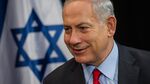 The prime minister of Israel is throwing open his country's doors to Europe's 1.1 million Jews, following a series of deadly attacks on Jewish targets on the Continent.  "We are preparing and calling for the absorption of mass immigration from Europe," Benjamin Netanyahu said after the most recent killings, at a Copenhagen synagogue on Feb. 15. 
Providing a safe haven to Jews has always been central to Israel's identity. Aliyah, the Hebrew term for Jewish immigration to the Promised Land, is a basic tenet of Zionism. But Israel has other reasons for wanting to attract more Jewish immigrants from Europe.
Immigration to Israel has fallen off sharply after a huge influx following the breakup of the Soviet Union. For most of the past decade, fewer than 20,000 immigrants have been arriving annually, with the largest numbers coming from former Soviet republics and Ethiopia. Ian Lustick, a political scientist at the University of Pennsylvania who has studied Israeli immigration, describes many of these recent immigrants as coming primarily for economic reasons. Some have relatively tenuous connections to Judaism—for example, one Jewish grandparent. About 75 percent of Israel's population now is Jewish, down from nearly 90 percent in the 1960s.
Western European Jews, by contrast, generally have stronger connections to Judaism—and they are showing interest in Israel. Immigrant arrivals to Israel rose sharply last year, with France accounting for 7,000 of the 26,500 total, more than any other country. France has Europe's largest Jewish population and also has suffered several terrorist attacks on Jewish sites, including a shooting that killed four people at a kosher supermarket in Paris on Jan. 30. (Read more about why the vast majority of European Jews are staying put.) 
By trying to attract more Jewish immigrants from Europe, Israel could also help offset the rising number of citizens who are leaving the country. The number moving abroad is small: About 7,100 people emigrate annually, less than one-tenth of 1 percent of the country's population of 8 million, according to the most recent data from Israel's central statistics bureau. That figure is based on the number of Israeli citizens, other than students, who leave the country and haven't come back after a year; the count includes many young people just starting their careers. While the total number remains small, the émigré tally has crept up steadily over the past few years. In a 2013 survey, about one-third of Israelis said they had considered emigrating. 
Berlin has become one of the most popular destinations for young Israeli expatriates, who praise the city's vibrant cultural scene and its comparatively low cost of living. Some 17,000 Israelis now live in the German capital, according to the German embassy in Tel Aviv. Berlin authorities say the number has risen 40 percent since 2006 . "Many Israelis relocate to Berlin—and Europe in general—due to both good job opportunities and because Israelis like to explore," says Elad Jacob, a 32-year-old Israeli musician who now lives in Munich. "As a musician singing in English, I found more crowds here in Europe." Another Israeli immigrant to Germany, Naor Narkis, sparked an uproar last year when he set up a Facebook page encouraging Israelis to move to Berlin.
Will European Jews who accept Netanyahu's invitation end up staying in Israel? The Israeli government doesn't publish figures on that question, and unofficial estimates on immigrant retention vary widely. The Jerusalem-based Myers-JDC-Brookdale Institute, a leading research group, estimates that 12 percent of the 1.5 million immigrants from the former Soviet Union eventually left, most going on to other countries rather than returning to their former homes.
The overall integration of Russian immigrants has been "very successful," says Jack Habib, the institute's director. But many Soviet immigrants suffered "downward mobility" because they couldn't find jobs matching their professional qualifications. About 25 percent of Soviet immigrants have "significant financial problems," he says, including many who are now elderly and dependent on government aid because they arrived without savings or retirement benefits.
Arrivals from Western Europe are likely to have more financial resources, but the question is whether Israel will be able to hold on to them. The University of Pennsylvania's Lustick estimates that 40 percent to 50 percent of people emigrating to Israel from Western countries eventually leave again. "A lot of people come to Israel with shining ideas in their heads, and they find the country's not like that. It's expensive, and Israel is a pretty rough, highly competitive environment." That can be especially true for Western Europeans accustomed to generous social protections.
As for aliyah, Lustick sees one group that only partially fulfills the idea: Some wealthy Europeans and Americans buy luxury apartments in Jerusalem and Tel Aviv but stay there only part of the time. "It's flex-aliyah," he says.  
Before it's here, it's on the Bloomberg Terminal.
LEARN MORE