USDA Cites University of Oklahoma for Abusing Animals
A recent Department of Agriculture inspection found that the University of Oklahoma has mishandled animals it uses for research
by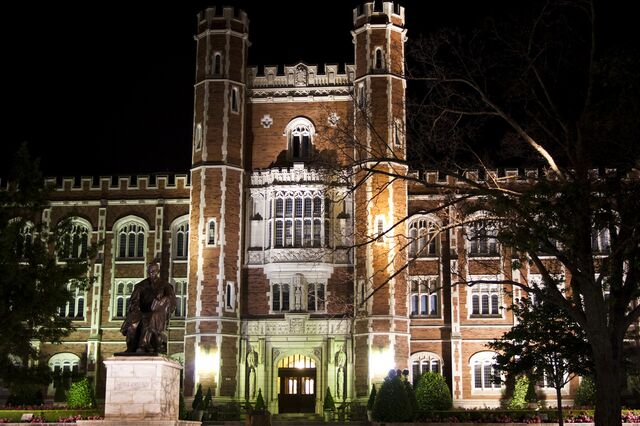 The Department of Agriculture cited the University of Oklahoma last month for hosing down infant monkeys and for housing baboons in enclosures filled with grime and excrement, according to an inspection report posted recently on the department's website. The report follows a slew of recent citations against OU's Health Sciences Center for electrocuting dogs and using inadequate doses of drugs to euthanize them, as well as improperly administering anesthesia or painkillers on additional animals.
The Jan. 25 report found that the staff at Oklahoma sprayed 3-month-old baboons, leaving one "shivering and clearly distressed" and exposing all of them to the risk of hypothermia. The inspectors also found "an excessive build up of grime, debris, and excreta on the bars" of enclosures in which 12 baboons were kept. The center was also dinged for having a poorly trained staff that did not seem know that it is required to sanitize areas where animals are kept or how to clean the premises without harming animals.
The USDA has cited Oklahoma 16 times over the course of two years. It is one of several universities that have recently come under scrutiny for the treatment of animals, which are often used for medical testing at research institutions. In 2014, the USDA cited the University of Washington (PDF), the Oregon Health & Science University, and the University of California-Davis (PDF) for not caring properly for animals in their care. Monkeys in captivity have died at some facilities.
"The University of Oklahoma takes seriously its obligation to comply with all federal and regulatory standards related to animal welfare," said James Tomasek, vice president for research at the university's health sciences center, in e-mailed comments. Tomasek noted that the center is working with the USDA to "demonstrate its commitment to a program that meets and exceeds national standards." 
In August 2013, the USDA flogged the university for euthanizing dogs by electrocuting them with a 9-volt battery attached to their hearts while the animals were under anesthesia. An inspection four months later found that the laboratory staff was not administering painkillers—or was administering very small doses—to several dogs undergoing surgery.
(Corrects third paragraph to reflect that the USDA cited Oregon Health & Science University.)
Before it's here, it's on the Bloomberg Terminal.
LEARN MORE