Pattern of Disobedience at Direct Edge Said to Spur Record Fine
Sam Mamudi, Dave Michaels and Annabelle Ju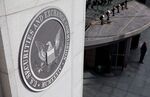 The record fine recently slapped on two U.S. stock exchanges was the result of a history of failing to meet regulators' demands, according to people familiar with the matter.
In January, the Securities and Exchange Commission revealed an unprecedented $14 million penalty against two markets formerly owned by Direct Edge Holdings LLC. The sanction was so large, according to two people familiar with the matter, because Direct Edge failed for years to meet agency requests to seek approval for a set of trading instructions known as order types and also broke the terms of a 2011 settlement with the regulator.
Bats Global Markets Inc. bought Direct Edge a year ago and in July addressed the order type issue by releasing a 114-page summary of how they worked at Direct Edge. But that was about three years after the SEC first identified the matter and demanded a public filing, something that was never published under Direct Edge's watch, people familiar with the matter said. The exchanges also were found to have broken rules they were told to uphold in the earlier case, according to last month's settlement. While the complaint was filed in January, what motivated regulators to impose the penalty wasn't previously clear.
"If the commission puts them on notice that they have to do something and they don't listen, it's like doubling down," said Larry Harris, a former SEC chief economist who now teaches at the University of Southern California's Marshall School of Business. "The commission has to take these challenges to its authority most seriously."
Randy Williams, a Bats spokesman, and John Nester of the SEC both declined to comment. The Direct Edge markets didn't admit wrongdoing in the January settlement.
Hide Not Slide
One type of order at Direct Edge known as Hide Not Slide allowed requests to trade that couldn't immediately be filled at current prices to stay hidden until they could. Haim Bodek, a former Goldman Sachs Group Inc. trader who started his own firm, is one critic who provided the media with comments saying Hide Not Slide gave some firms -- including high-frequency traders capable of making decisions to buy or sell in fractions of a second -- an unfair ability to transact.
A detailed description of the system was included in documents Bats filed with the SEC in July and August.
The order type "effectively allows those in the know to cut ahead of the line in certain circumstances," Harris said.
In a statement issued when Bats settled the case in January, the company noted that the SEC didn't allege the order type itself was unfair. "Rather, the SEC alleged that the price sliding functionality was not completely and accurately disclosed in Direct Edge's rules," the firm said.
Mary Jo White
The record $14 million penalty underscores the SEC's stepped-up policing of stock exchanges. Under Chair Mary Jo White, the SEC has scrutinized order instructions that dominate computerized share trading, some of which allow traders to hide their interest in a stock and avoid fees charged by exchanges.
The previous record for a fine against an exchange was the $10 million Nasdaq OMX Group Inc. agreed to pay in 2013 in connection with its role in Facebook Inc.'s initial public offering, which was marred by a software error at Nasdaq. The exchange didn't admit any wrongdoing in that case.
By purchasing Direct Edge, Bats added two U.S. stock exchanges to the two it already owned. On the same day that the Direct Edge settlement was announced last month, the SEC said it completed an investigation into the original Bats exchanges for order-type violations and didn't plan to pursue any enforcement action.
2011 Deal
Last month's order noted that the Direct Edge exchanges broke the same rules they had been told to honor in the 2011 settlement, which sanctioned Direct Edge for technology failures that resulted in about $773 million in unwanted trades. To make the customers whole, Direct Edge took ownership of the stock and sold it. In doing so it violated regulations saying exchanges must follow their own rules and need to seek SEC approval for certain changes.
The SEC didn't impose a monetary fine on Direct Edge in connection with those alleged violations, which were announced in October 2011. While not admitting any wrongdoing, the exchanges agreed to implement new risk-management policies and train employees about securities laws.
"Any time you have a repeat violator, any time they think there's a pattern, that's going to be an aggravating factor for purposes of the sanction," Matthew Kluchenek, Chicago-based partner at Baker & McKenzie, said in a phone interview.
Before it's here, it's on the Bloomberg Terminal.
LEARN MORE