Howard Lutnick's BGC Wins Fight to Acquire Broker GFI
Ambereen Choudhury and Zeke Faux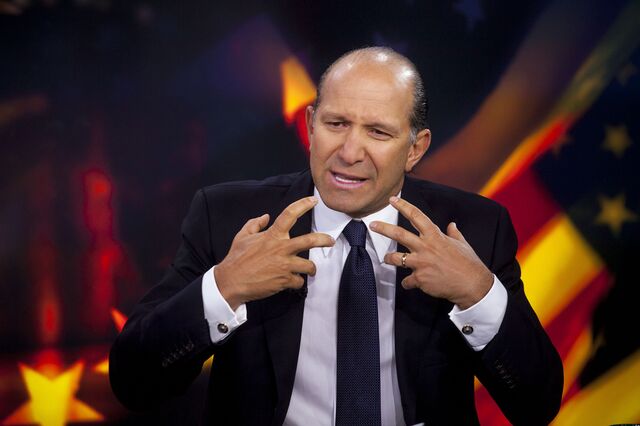 Howard Lutnick's BGC Partners Inc. won an agreement to acquire interdealer broker GFI Group Inc., capping a six-month campaign against a rival bidder and GFI's founder.
GFI's board of directors agreed to support BGC's tender offer for all of its outstanding stock at $6.10 a share in cash, the company said in a statement on Friday. Based on 127.5 million shares outstanding, the transaction would value GFI at about $778 million, according to Bloomberg calculations. The shares last traded on Thursday at $6.05 a share.
"We have an extraordinary opportunity ahead to grow with BGC's strong financial position," Lutnick, 53, said in the statement. "We look forward to delivering strong earnings and cash flow growth to our shareholders going forward."
BGC's acquisition of GFI will consolidate the shrinking interdealer-brokerage business, which handles large trades between banks. Lutnick survived a bidding war with Chicago-based CME Group Inc., which dropped out after its plan failed in January to get enough support from investors.
CME had reached an agreement last year to buy GFI, keep some software businesses and sell the main brokerage back to Michael Gooch, GFI's founder.
Gooch, 56, opposed Lutnick's bid and urged competitors including ICAP Plc and Tullett Prebon Plc to help find an alternative, people with direct knowledge of the matter said this month. GFI, based in New York, said Feb. 2 that investors should wait for a better option than BGC's offer.
Lutnick, who also runs Cantor Fitzgerald LP, announced on Feb. 19 that BGC was on the verge of striking the deal.
BGC will appoint six out of eight directors of the expanded GFI board.
Before it's here, it's on the Bloomberg Terminal.
LEARN MORE