American Apparel Shakes Up Creative Team Under New CEO
Matt Townsend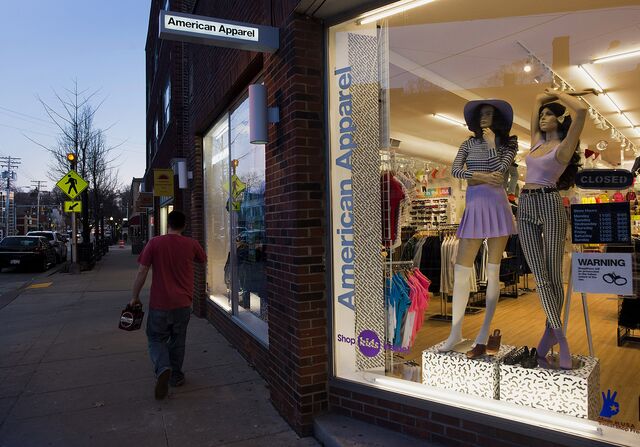 American Apparel Inc. Chief Executive Officer Paula Schneider, who took the reins last month, is revamping the company's creative department in a move that may give the brand a new look.
The company has terminated senior creative director Iris Alonzo, a longtime collaborator of ousted founder Dov Charney. Marsha Brady, who worked as creative director under Alonzo, also was dismissed.
Schneider, a fashion-industry veteran, joined the company about about six weeks ago following the departure of Charney. In an interview this month, Schneider praised the Los Angeles-based company's brand and work ethic, while pointing to the need for better logistics and planning.
"There's a lot of opportunity, and it's mostly in the fundamentals," Schneider said at the time.
This is actually the second time the clothing manufacturer has parted ways with Alonzo. The company fired her in June when it first suspended Charney and announced plans to terminate him for misconduct. It hired her back a few months later, and she returned to leading the creative department. She stayed on even after Charney's departure from the company was completed in December.
Keith Fink, a lawyer representing Alonzo, said she wasn't given a reason for her dismissal. Brady didn't immediately respond to a request for comment. Liz Cohen, a spokeswoman for American Apparel, declined to comment.
Changing Tone
American Apparel's marketing is known for racy images of women modeling its clothing. Schneider said earlier this month that advertising will be less sexualized in the future, focusing instead on the social issues of the day, including gay rights and anti-bullying. Schneider, 56, also plans to highlight the chain's made-in-America wares and remind consumers that it pays factory workers more than rivals pay those toiling overseas.
The clothing maker, which also runs a retail chain, has been financially troubled for years. It's racked up more than $300 million in net losses since 2010 and needed to raise cash several times to quell liquidity concerns.
American Apparel declined 2.1 percent to 90 cents at the close in New York. The shares have dropped 13 percent this year.
Before it's here, it's on the Bloomberg Terminal.
LEARN MORE