Weaker Swedish Krona Risks Backfiring on Exporter Expansion
Niclas Rolander and Johan Carlstrom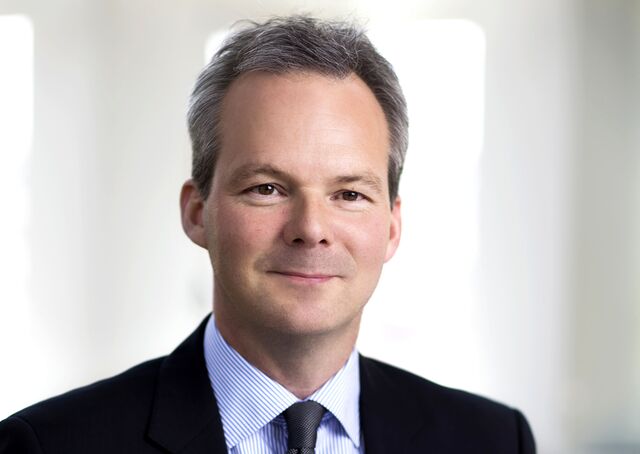 Further krona weakness could backfire on Swedish exporters by making it more costly to grow abroad, the state-owned agency Business Sweden said.
"I don't agree with those who want to depress the krona exchange rate even further," said Mauro Gozzo, chief economist at the Stockholm-based export group. "We want companies to expand in export markets, and those initiatives become more expensive when the krona is weak."
Gozzo's take goes against conventional wisdom as companies such as Atlas Copco AB have benefited as a weaker krona makes their goods cheaper abroad. The central bank is pushing the exchange rate lower by cutting interest rates to a negative and starting bond purchases as it seeks to jolt the economy out of a deflationary spiral.
The krona has slid 13 percent over the past year against a correlation-weighted basket of nine other major currencies, making it the worst performer. It's down 23 percent against the U.S. dollar and 6.5 percent against the euro.
Banks ranging from Nordea Bank AB to HSBC Plc expect the central bank will have to cut rates further and buy more bonds to rekindle inflation expectations. The krona will continue to weaken against the euro this year as that's "central" to the Riksbank's strategy and is "an effective tool" to boost prices, SEB AB said in a Feb. 17 note.
More Harm
According to Gozzo, as the krona swoon has now removed the threat to Swedish competitiveness, any further declines could do more harm than good.
"It's not unusual to outsource large parts of the production, and to have only management, development and assembly in Sweden," he said. "We've become much more international, so you don't get the kind of immediate effects of devaluing the currency today that you'd get in the 1980s."
Riksbank Deputy Governor Per Jansson effectively put a cap on the krona this week, saying it would be "game over" for the bank's deflation fight if the krona strengthened sharply from current levels. We will "act" if that happens, he said.
'Strong Positive'
That will benefit global manufacturers such as compressor maker Atlas Copco, which saw a gain of almost 500 million kronor ($60 million) in the fourth quarter, and expects an even bigger effect in the first three months of this year. Competitor Sandvik AB estimates krona moves will add about 600 million kronor to its first-quarter operating profit.
The krona is providing a "strong positive impact" on earnings, Sandvik Chief Executive Officer Olof Faxander said. The "very strong" negative effects in past years "have now turned," he said.
The economy relies heavily on exports, which make up about half of gross domestic product. Most of those exports go to European countries, and during the financial turbulence in recent years, weak demand from abroad has left domestic consumption the key driver of growth.
Small and medium-sized companies with a good-sized chunk of production in Sweden remain the biggest short-term winners from krona weakening. A survey published this week by Business Sweden indicated that companies with annual export revenue below 250 million kronor have become more optimistic since November, while the outlook of their larger peers has weakened.
"The small and medium-sized companies have often been more optimistic, but the difference is rather big in this survey," Gozzo said. "The most apparent reason for that is the krona exchange rate development."
Before it's here, it's on the Bloomberg Terminal.
LEARN MORE