Putting the Bad Guys on Ice
Asset freezes and travel bans are cost-effective tools for punishing human-rights abusers. Why not use them more often?
By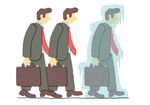 Have you ever found yourself walking down a street in New York, Miami, or London and seen someone in designer clothing and expensive jewelry, speaking with a Russian accent, and stepping into a $150,000 car? And have you ever wondered where all their money came from? It may surprise you that some are no more than midlevel Russian government officials whose salaries are less than $20,000 a year. It may also surprise you that some of these elegant-looking people made their money by falsely arresting, torturing, and even killing people.
Since December 2012 the U.S. has attempted to make their lives less comfortable. The Sergei Magnitsky Rule of Law Accountability Act, passed by overwhelming majorities in Congress and signed into law by President Obama, imposes visa sanctions and asset freezes on Russian human-rights abusers. Known as the Magnitsky Act, it represents the first time in almost 40 years that the U.S. has sanctioned Russia for its human-rights record. The European Parliament passed its own version of the Magnitsky Act last spring. Targeting the travel plans and bank accounts of dozens of allies of Russian President Vladimir Putin has unsettled Putin like few other Western policies have. After he assumed the presidency for a second time in 2012, Putin said one of his primary foreign policy objectives was to fight the sanctions. So far the U.S. has sanctioned 34 individuals and created panic among members of Putin's inner circle as they realize their money is no longer safe in the West.
This raises an obvious question: Why shouldn't the U.S. do the same thing with an Uzbek, Venezuelan, or Burmese human-rights violator? Last month a bipartisan group of lawmakers, led in the Senate by Maryland Democrat Ben Cardin and Arizona Republican John McCain and in the House by Massachusetts Democrat Jim McGovern and New Jersey Republican Chris Smith, introduced the Global Magnitsky Human Rights Accountability Act, which would authorize the president to identify any foreign national "responsible for significant corruption, extrajudicial killings, torture, or other gross violations of internationally recognized human rights." Such people would be denied entry into the U.S. and barred from the U.S. financial system.
While American presidents possess the authority to enact sanctions against whatever countries they want, the truth is they rarely do out of fear of upsetting diplomatic relations. Sanctions that target individuals rather than entire countries would allow Congress to put pressure on the executive branch when it doesn't act. And these sanctions cost virtually nothing to implement. They're the equivalent of a next-generation cancer treatment that targets cancer cells instead of the whole patient. The Obama administration proved its confidence in the original targeted Magnitsky sanctions when it used them as the model for taking action against individuals involved in the Russian invasion of Crimea.
Given the moral and strategic arguments in favor of preventing human-rights abusers from traveling to or spending money in the West, it's somewhat remarkable that the U.S. and Europe took so long to act. The laws we do have are the direct result of the shocking way in which Sergei Magnitsky—my lawyer—died at the hands of the Russian police.
From 1996 until 2005, I ran the largest hedge fund advisory firm in Russia, Hermitage Capital Management. Doing business there was relatively straightforward until I started to publicly complain about corruption. When my complaints cut too close to senior members of Putin's regime, I was expelled from Russia and declared a threat to national security. Subsequently, my Moscow office was raided by the police. The documents they seized were used in an elaborate scheme to fraudulently obtain a $230 million tax rebate, the largest in Russian history.
It was then that I asked Sergei to investigate. He figured out which officials were involved and, believing the law would prevail, testified against them. In retaliation, he was arrested by the same officers he testified against. He was then tortured to get him to retract his testimony. He remained in custody for 358 days but didn't break. On Nov. 16, 2009, Russian authorities dispatched eight riot guards with rubber batons to beat him to death. He was 37 years old.
His murder was by far the most horrifying news I've ever received, and I have vowed to get justice for him ever since. It turned out that I wasn't the only one. Average Russians couldn't believe that a middle-class lawyer, who bought his coffee at Starbucks and went to work in his cubicle, could be plucked from his ordinary life and thrown into one of the worst dungeons in Moscow to be tortured and killed. Outraged people came forward with incriminating information about Sergei's persecutors, and we learned details of properties, bank accounts, car registrations, and travel records. The officials involved had racked up tens of millions of dollars of unexplained wealth from the tax rebate fraud that Sergei had uncovered.
On May 6, 2010, I went before the Tom Lantos Human Rights Commission in Congress and told Sergei's story. When I finished, the chairman, Representative McGovern, said: "That is really tragic. ... I think people who commit murder should not have the right to travel here and do business here. There should be a consequence." This was the genesis of the Magnitsky Act, which became law two-and-a-half years later.
Passing a global version of the Magnitsky Act that targets human-rights abusers regardless of nationality won't be automatic. Objectors argue that the sanctions will alienate important allies. That may be true, but there's no reason why the U.S. can't work with Azerbaijan on strategic issues while imposing sanctions on judges who convict journalists critical of the regime. The U.S. can also easily cooperate with the Egyptian government on fighting Islamic State while denying visas to the officers who fired on protesters in Tahrir Square. As in any human relationship, there will be moments when things are going well and moments when they're not. But to sacrifice human rights on the altar of "good relations" is both highly simplistic and morally outdated.
In the past, human-rights abusers operated with the comfort that they could commit atrocities without fear of reprisal. But if Global Magnitsky passes, some of these bad guys may call in sick on the day they're ordered to fire on crowds of peaceful demonstrators or to torture someone because of their religion. While travel and bank sanctions may seem like small prices to pay for destroying lives, they're a lot better than the total impunity that exists today.
We constantly read about disruptive technologies that upend traditional businesses. Magnitsky sanctions are the first major disruptive technology to transform human-rights advocacy. Having Sergei's name on this legislation is a fitting legacy for a man who made the ultimate sacrifice for his ideals.
Browder is CEO of Hermitage Capital Management and author of Red Notice: A True Story of High Finance, Murder, and One Man's Fight for Justice.
Before it's here, it's on the Bloomberg Terminal.
LEARN MORE