Revel Allowed to Scrap Second Bankruptcy Sale and Try Again
Michael Bathon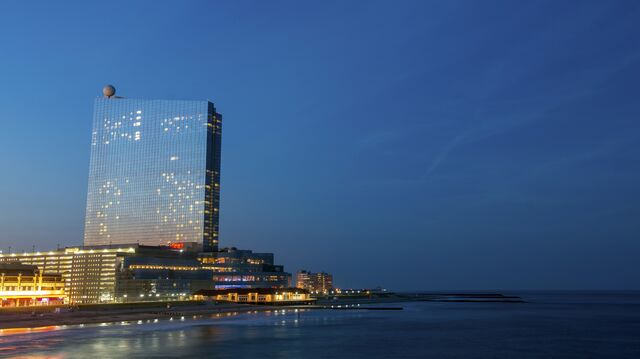 Revel AC Inc., the bankrupt Atlantic City casino, is hoping to be third-time lucky after it won a court's permission to scrap its second attempted sale and try once more to find a buyer.
If the company strikes out, it could be game over for the casino which has suffered along with the rest of the seaside New Jersey town as gamblers are drawn to venues in neighboring states. Revel representatives have said the company could be forced to liquidate if it can't attract a buyer within five months.
U.S. Bankruptcy Judge Gloria Burns at a hearing Thursday in Camden, New Jersey, gave the company permission to cancel its $95.4 million deal with Florida real estate investor Glenn Straub. She also ruled that Revel can keep the bidder's $10 million deposit, which will be held in escrow.
Straub is weighing an appeal, his attorney Stuart Moskovitz said in an e-mail.
"The decision does not alter ongoing negotiations," Moskovitz said.
Only Suitor
Revel, which opened in April 2012 at a cost of $2.4 billion, filed for bankruptcy in June and closed in September as Atlantic City lost business to competitors in neighboring states. The following month, Brookfield Property Partners LP won a bankruptcy auction for the assets with a $110 million offer before walking away, leaving Straub's Polo North Country Club Inc. as the only suitor.
Revel sought to void the deal the Polo North after it missed a Feb. 9 closing deadline. Straub argued that he couldn't go through with the sale by then without first learning whether existing tenants would be allowed to stay.
Earlier this month some of Revel's current tenants, including the owner of a nightclub, successfully challenged the terms of the Polo North sale, saying it improperly stripped them of their property rights. A Philadelphia federal appeals court ruling blocking that part of the deal threw the sale in doubt.
Burns rejected Polo North's argument that sale documents didn't specifically call for a prompt closing.
It's the court's job "to determine the intentions of the contract," Burns said during the telephonic hearing. It was clear that Revel "stressed the importance of closing as soon as possible," she said.
Shaun Martin, Revel's chief restructuring officer, testified at a hearing on Tuesday that the company hasn't received any serious inquires since the second sale unraveled.
Revel will seek permission at a Feb. 25 hearing to use the forfeited deposit to help fund it's expenses going forward, John K. Cunningham, an attorney for the company, said during Thursday's hearing. The funds can't be accessed without first obtaining court approval.
The bankruptcy is In re Revel AC Inc., 14-bk-22654, U.S. Bankruptcy Court, District of New Jersey (Camden).
Before it's here, it's on the Bloomberg Terminal.
LEARN MORE