Pinterest Said to Be Raising Funding at $11 Billion Valuation
Sarah Frier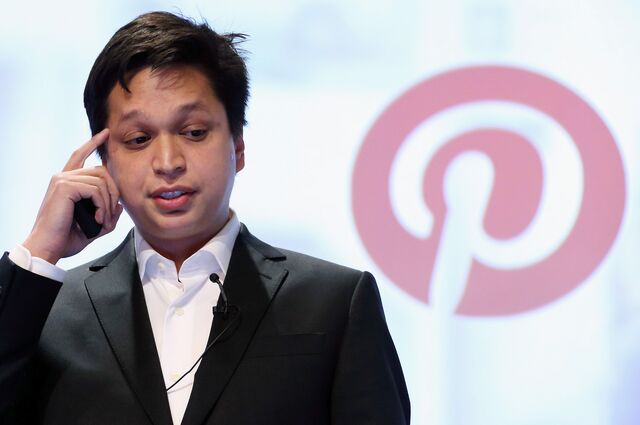 Pinterest Inc. is seeking to raise funding at a valuation of about $11 billion, according to a person familiar with the matter, continuing the soaring values of a group of high-profile technology startups.
The online scrapbooking company, which people use to pin photos of trips or items they aspire to purchase, plans to raise $500 million, said the person, who declined to be identified because the information is private. If completed, the deal would more than double Pinterest's value from $5 billion in a funding round last May.
Barry Schnitt, a spokesman for Pinterest, declined to comment. The discussions were reported on Wednesday by the Wall Street Journal.
With the fundraising, San Francisco-based Pinterest would join an elite group of startups commanding valuations in excess of $10 billion, a club that also includes mobile car-booking company Uber Technologies Inc. Bloomberg News reported earlier this week that mobile-messaging company Snapchat Inc. is seeking a valuation of as much as $19 billion in a new round of funding, just months after closing financing at a $10 billion value. Many of the startups are cashing in on investors' appetite for fast-growing young companies.
Since its last funding, Pinterest has rolled out a plan to reap revenue. It introduced promoted Pins, a kind of advertising that surfaces sponsored posts during searches on the site. The company is also working on an e-commerce button, known as a buy button, which advertisers can use to drive purchases of products from the site.
Pinterest, led by Chief Executive Officer Ben Silbermann, is backed by investors including SV Angel, Bessemer Venture Partners, Fidelity Investments, Andreessen Horowitz, FirstMark Capital and Valiant Capital Partners. Through mid-2014, it had garnered a total of $764 million in funding.
Bloomberg LP, the parent of Bloomberg News, is an investor in Andreessen Horowitz.
Before it's here, it's on the Bloomberg Terminal.
LEARN MORE