Lutnick Says BGC in Talks With GFI Group for Consensual Takeover
Zeke Faux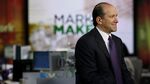 Howard Lutnick says he's on the verge of succeeding in his six-month campaign to acquire interdealer broker GFI Group Inc.
Lutnick's BGC Partners Inc. is in talks with GFI's board for a consensual agreement related to its $6.10-per-share bid, BGC said in a statement. A tender offer for GFI shareholders is set to expire at 5 p.m. Thursday in New York.
"We have been actively engaged in discussions with GFI and expect to reach an agreement on all of the tender offer conditions that we have been seeking over the last several months in order to complete our $6.10 per share all-cash offer," Lutnick said in the statement.
BGC is trying to acquire GFI to consolidate the shrinking interdealer-brokerage business, which handles large trades between banks. Michael Gooch, 56, GFI's founder, opposes Lutnick's bid and has reached out to competitors including ICAP Plc and Tullett Prebon Plc in an attempt to find an alternative, people with direct knowledge of the matter said this month.
CME Group Inc. -- which had reached an agreement last year to buy GFI, keep some software businesses and sell the main brokerage back to Gooch -- dropped out of the bidding war with Lutnick after its plan failed to get enough support from investors.
Gooch said Jan. 29 that BGC might back out even if GFI shareholders take its offer and that some of the conditions are impossible to meet. GFI said Feb. 2 that investors should wait for a better option.
Lutnick, who also runs Cantor Fitzgerald LP, said he's "committed and ready to go" in an interview Feb. 2 on Bloomberg Television.
Before it's here, it's on the Bloomberg Terminal.
LEARN MORE