U.S. Stocks Rise to Records, Euro Gains
Stephen Kirkland and Jeremy Herron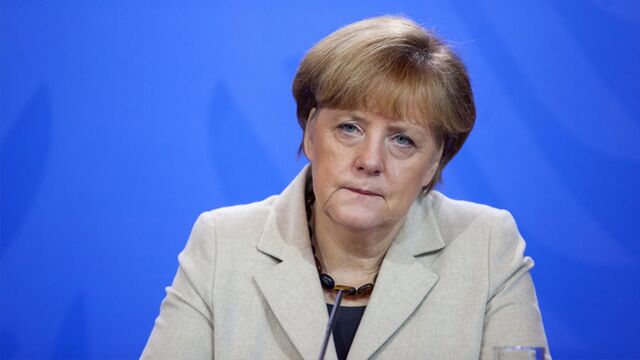 U.S. stocks rose, sending benchmark indexes to records, while the euro advanced with European equity futures after finance ministers reached agreement to extend bailout funds to Greece. Treasuries erased gains.
The Standard & Poor's 500 Index jumped 0.6 percent, erasing an earlier drop of 0.6 percent. Futures on the Euro Stoxx 50 added 1.1 percent at 4 p.m. in New York after the Stoxx Europe 600 Index closed at a seven-year high. Europe's shared currency added 0.1 percent to $1.1379. Treasuries erased gains to close little changed fell, after the yield on the 10-year note earlier lost five basis points.
Euro-area finance ministers reached a provisional deal intended to keep aid flowing to Greece in return for a commitment to continue economic reforms, buying time to work out the detail of longer-term Greek financing. A breakthrough in the standoff eases the immediate risk of Prime Minister Alexis Tsipras's government running out of cash as early as next month.
"You don't have that uncertainty hanging over the market as we enter the end of the week," Bill Schultz, who oversees $1.2 billion as chief investment officer at McQueen, Ball & Associates in Bethlehem, Pennsylvania, said in a phone interview. "It's a removal of an obstacle in the way of growth and earnings for companies."
Talks in Brussels between officials from the 19 euro-area finance officials concluded Friday evening with an agreement to extend bailout funds to Greece for four months. In return, Tsipras's government must submit a list of reform measures it will undertake on Monday. Finance chiefs will then decide whether the Greek measures go far enough.
The Greek reform measures are still subject to validation by the International Monetary Fund, the European Central Bank and the European Commission, the institutions collectively known as the troika which Tsipras vowed not to recognize.
It's been 56 days since the Dow's last all-time high, reached on Dec. 26. When the S&P 500 reached its first record of 2015 last week, it had been 46 days since the previous one.
The Dow climbed to closing records on 38 days in 2014, and on 52 occasions in 2013 as the index recovered from the financial crisis to top its previous high from October 2007 for the first time.
Equity Moves
The S&P 500 rose 0.6 percent in the holiday-shortened week amid a 5.7 percent rally in February, the best monthly performance since October 2011. The gauge has rebounded from a 3.1 percent drop in January, its worst month in a year.
Nine of the 10 main groups in the S&P 500 advanced Friday. Boeing Co. rallied 3 percent to lead industrial stocks higher. UnitedHealth Group Inc. climbed 2.4 percent as health-care shares gained.
The Nasdaq Composite Index capped an eighth straight advance, its longest rally in a year to extend its highest level since March 2000. The gauge is less than 2 percent below its all-time high reached during the dot-com era.
Data Watch
Data this week showed housing starts dropped while factory production rose less than forecast, raising concern that economic growth is slowing. Minutes from the Fed's latest meeting, released Feb. 18, showed some policy makers argued for keeping rates low for longer amid risks facing the economy.
U.S. manufacturing expanded at a faster pace in February, preliminary data from Markit Economics Friday showed. Reports on home sales, durable goods orders and consumer confidence are due next week.
Investors will receive further clues on the central bank's thinking when Fed Chair Janet Yellen gives two days of testimony to Congressional finance committees starting Feb. 24.
The Stoxx 600 rose 1.4 percent in the five days, capping a third weekly gain, the longest streak since the start of December. Greece's ASE index fell 0.3 percent, trimming this week's loss to 4.5 percent.
Europe Shares
Energy stocks and commodity producers were among the biggest gainers of the 19 industry groups on the Stoxx 600. BG Group Plc and Tullow Oil Plc rose more than 2 percent, while Glencore Plc added 2.9 percent. A gauge of real estate companies fell the most.
The 19-nation shared euro was little changed at $1.13779 after initially erasing losses on the Greek deal before fluctuating between gains and losses versus the dollar.
"We got a positive pop, but I think some uncertainty will linger," Matt Derr, a foreign-exchange strategist in New York at Credit Suisse Group AG, said by e-mail. "I wouldn't close the book on this yet.
Emerging Markets
The MSCI Emerging Markets Index dropped 0.2 percent, for its first weekly decline this month. Markets from South Korea to Hong Kong and Malaysia were closed for Lunar New Year holidays Friday.
Russia's ruble weakened 0.2 percent, trimming this week's advance to 1.1 percent. The dollar-denominated RTS index added 0.4 percent, leaving it 23 percent higher this month, the most worldwide.
The ruble's rally is vulnerable because it depends on a Ukraine cease-fire and Brent oil staying at about $60 a barrel, according to Credit Suisse Group AG to Sweden's SEB AB.
West Texas Intermediate crude futures for March delivery, which expire Friday, slipped to $50.44 a barrel. The contract fell 4.4 percent in the week for its first decline since losing 6.4 percent in the week to Jan. 23. Brent lost 2 percent in the week to settle at $51.13.
U.S. crude inventories rose by 7.7 million barrels to 425.6 million through Feb. 13, the Energy Information Administration said Thursday. The amount is the highest level in weekly records compiled by the EIA since August 1982. Analysts surveyed by Bloomberg had predicted a median increase of 3 million barrels.
Gold futures slid 0.2 percent at $1,204.90 an ounce in New York. The precious metal, often viewed as a store of value and haven investment, is on track for its fourth straight weekly loss and the longest retreat since September 2013.
Copper futures for May delivery slid 0.9 percent to $2.591 a pound in New York, capping the first weekly decline this month.
Cocoa futures for May delivery rose 0.1 percent. Prices have climbed for 13 consecutive sessions, the longest rally in data through 1961, as dry weather threatens to curb output in parts of West Africa, which grows about 70 percent of the world crop.
Before it's here, it's on the Bloomberg Terminal.
LEARN MORE