How to Responsibly Raid Your Retirement Account
Like it or not, a 401(k) loan may be in your future
by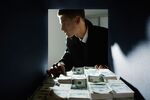 People saving for retirement are often told they should never, ever touch the money in their 401(k)s. They're not listening. Americans prematurely take at least $57 billion per year out of their retirement plans, Bloomberg News calculated last year. In the process, they're paying early withdrawal penalties of 10 percent, while also robbing themselves of decades of investment gains and future income in old age.
To stop the bleed of assets, a group of retirement experts have come up with a counterintuitive strategy: Make it easier to borrow from retirement accounts.
Of course it would be best if retirement money just weren't touched at all. But, when people lose their job or face another emergency, many have no choice but to tap their savings. More than a third of workers cash out 401(k)s when a job ends, for example, withdrawing an average of $15,206. "Sometimes the only money available is your 401(k) money," says financial planner Stephen Lovell.
Pulling money from a 401(k) means it's lost forever from your retirement. Loans, however, are generally paid back, the ERISA Advisory Council says in a report to the Department of Labor that went public in late January. One exception: People do tend to default on 401(k) loans when they lose their jobs. Most employers require 401(k) loans be paid back within 60 days of leaving the company.
But that 60-day rule isn't mandated by U.S. law. Employers could and should be much more flexible about offering 401(k) loans, the ERISA Advisory Council says. The 15 members of the council, which include professors, lawyers, and financial executives, are appointed by the Secretary of Labor to represent workers, employers, and other interest groups in the retirement system. Retirement plans should encourage workers to take all possible loans before they ever withdraw money, the council recommends. It should also be easier to roll over loans from one employer to another, and to take out loans from 401(k) plans at past employers.
That sounds good to financial advisers, like Lovell, who occasionally advises clients to take out 401(k) loans as a financial last resort. Though plan rules vary, the law allows workers to borrow half the money in their retirement accounts, up to $50,000. Unless the loan's used to buy a home, it must be paid back in five years.
The challenge of encouraging loans over withdrawals is largely logistical. Right now, employers find administering loans to past employees "expensive and cumbersome," the council says. One solution it offers is repaying loans through automatic bank debits or fund transfers.
More flexible loans may even make saving in a 401(k) more appealing to younger workers, for whom retirement is 30 or 40 years away. "If they had the ability to borrow out of the 401(k), it's a tremendous incentive to participate today," says Stephen P. O'Hara of CLA Financial Advisors. Workers could take advantage of their 401(k)'s tax breaks and any employer match, while also knowing their savings are available to tide them over in an emergency.
Before it's here, it's on the Bloomberg Terminal.
LEARN MORE