Here Are China's 10 Best-Selling NBA Jerseys
LeBron can't crack Kobe Bryant's hold over China
by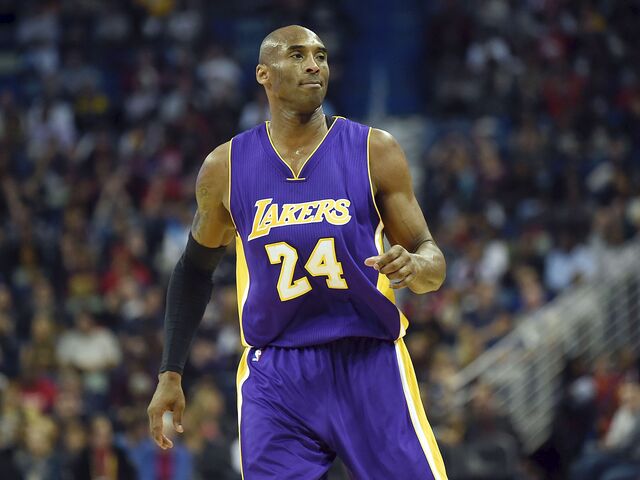 Kobe Bryant has the best-selling basketball jersey in China this season. His enduring popularity in the country, outselling worldwide NBA jersey leader LeBron James, comes even after the 36-year-old star for the bottom-dwelling Los Angeles Lakers suffered a season-ending shoulder injury last month. But none of that bad news has damaged his popularity in China, according to a list the league shared with Bloomberg Businessweek.
Finding James of the Cleveland Cavaliers atop the NBA's global jersey sales ranking released in January is less of a surprise—he has held that spot since 2012. Bryant finished fourth in the global ranking. James, by contrast, accounts for only the sixth-best-selling jersey in China.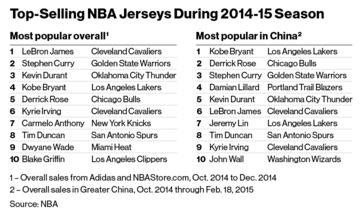 Before it's here, it's on the Bloomberg Terminal.
LEARN MORE