Student Debt May Be Sabotaging Your Shot at Buying a Home
Student debt is making a mess of people's finances, undermining their chances of buying a house, according to the New York Fed
By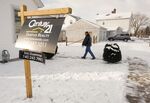 Student debt continued its decade-long explosion last year, quietly undermining many young people's chances of buying a home, according to data from the Federal Reserve Bank of New York. A blog post published on Wednesday by the New York Fed presented data that elaborates on a report published earlier this week showing that student debt grew to nearly $1.2 trillion in 2014, the biggest-ever figure, as more people took out larger loans.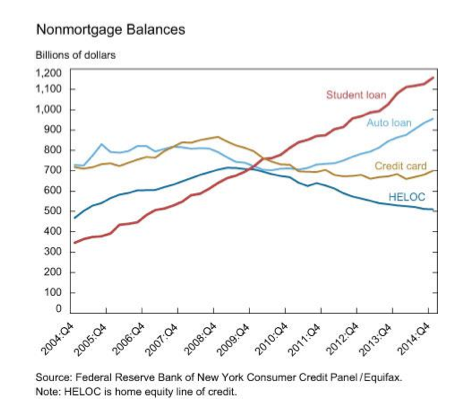 The average balance for each borrower has grown by 74 percent in the last decade, mushrooming from $15,000 per person in 2004 to $27,000 in 2014, said the report, which was based on a nationally representative sample taken from anonymous Equifax credit data.
Most borrowers have less than $27,000 in debt. The average is elevated by the 1.8 million people—a small proportion of all borrowers—who carry an extreme level of debt, pushing $100,000.
Still, the economists said things are not looking up for a growing slice of borrowers who can't keep up monthly payments toward their debt. The share of loans that were officially delinquent—payments were at least 90 days overdue—rose to 11.3 percent in the last three months of 2014, up from 11.1 percent the previous quarter.  

Mounting debt makes it hard for young people to embark on typical adult lives. "The growth in student debt, with its monthly cost and high delinquency and default rate, seems to be reducing both household formation and homeownership," said the economists. Before the recession, 30-year-olds with student debt were more likely to buy houses for reasons you might expect: They went to college and found jobs with fatter salaries. In 2012, that trend reversed and the homeownership slide for student debtors continued in 2014, the latest Fed report finds.
The economists found that young student debtors are less likely to own a home than those who don't have to keep paying for college as adults. Missing payments for long stretches can take a good chunk out of a credit score, the report noted, which might make things tricky for people trying to buy property when credit standards are so high. 
Not everyone in this country agrees about when—or even whether—student loans affect people's housing decisions. A report from Wells Fargo Securities suggested this week that student debt is only mucking things up temporarily. "Student loan debt looks more prone to delay, not derail, homeownership for most Millennials," said the analysis. The real estate industry has been concerned: A report last year estimated that student debt might have been responsible for $83 billion in lost home sales in 2014.