Penn Law Professors Slam New Sexual Assault Policies
New rules at the University of Pennsylvania are unfair to students accused of sexual violence, say some Penn Law School faculty members
by and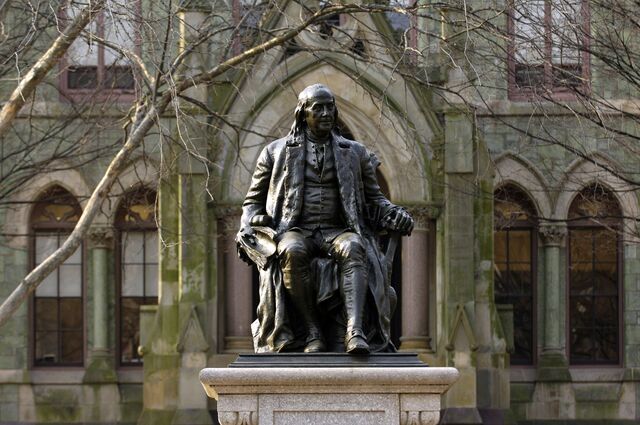 A group of law professors at the University of Pennsylvania signed a letter that attacks the school's new sexual assault policies. The letter, dated Feb. 18, says that Penn's procedures are unfair to students accused of sexual violence, who may be subjected to "serious, life-changing sanctions" without getting a real chance to defend themselves.
Penn put new rules in place for handling cases of sexual violence on Feb. 1 in response to the Department of Education's 2011 guidelines urging colleges to impose more rigorous standards for dealing with claims of sexual violence. As first reported by the Philadelphia Inquirer, the law professors are chiefly concerned about what they see as limited protections for those accused of assault, as well as relaxed standards for determining guilt in sexual assault cases. They are not the first faculty members to formally condemn an institution's efforts to incorporate the new norms: In October, 28 Harvard Law professors issued a similarly harsh critique of that university's revised approach to sexual assault. 
"We do not believe that providing justice for victims of sexual assault requires subordinating so many protections long deemed necessary to protect from injustice those accused of serious offenses," said the more recent letter, which was signed by 16 professors that accounted for a third of Penn's tenured or tenure-track law faculty.
"We developed a process that we believe to be fair and balanced," said Ron Ozio, the director of media relations at Penn, in e-mailed comments. He noted that the university had consulted with law school faculty members in developing the new process.
The university's new procedures include hiring a former prosecutor to investigate claims and empowering a panel of three faculty members to interview the people involved and decide whether to mete out punishment, based on a majority vote.
Penn is setting a worryingly low bar for determining guilt when sexual misconduct is alleged, the letter said. The investigators and the panel will follow a "preponderance of evidence" standard, which means that they would have to find a student guilty if they were more than 50 percent sure that an assault occurred. The professors note that this means someone could be found guilty, even if the panel was nearly 50 percent sure he or she was innocent. The faculty also said that the accused's legal counsel should have the right to question the accuser, and that the panel should reach a guilty judgment only if they were unanimously agreed.
The professors spent most of the letter upbraiding their employer, but reserved some heat for the federal government. They slammed the Office of Civil Rights, a part of the Education Department that in 2011 issued more stringent sexual assault standards for colleges that receive federal funding, for "exert[ing] improper pressure upon universities to adopt procedures that do not afford fundamental fairness." 
The Education Department refutes claims that it encourages colleges to railroad accused perpetrators. "The guidance we have provided to states, school districts and institutions of higher education strikes a balance between protecting the rights of the accused and giving all students the opportunity to learn in a safe and healthy environment," said Dorie Nolt, press secretary at the Department.
Update, Feb. 19: adds comment from the Department of Education.
Before it's here, it's on the Bloomberg Terminal.
LEARN MORE