Emerging Stocks Advance as Fed Signals U.S. Rates to Remain Low
Elena Popina and Natasha Doff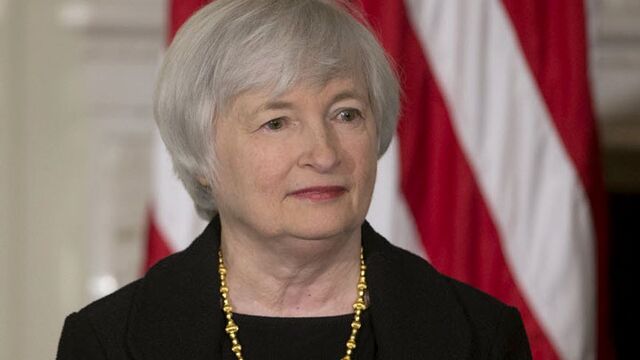 Emerging-market stocks rose for the first time in three days as Federal Reserve meeting minutes indicated that policy makers will keep U.S. interest rate near record lows for longer, buoying demand for developing-nation assets.
The MSCI Emerging Markets Index increased 0.2 percent to 985.05 after declining 0.4 percent in the previous two trading sessions. South Africa's rand rallied 0.8 percent against the dollar, reversing an earlier decline. Russia's ruble gained 1.5 percent in its fourth straight advance. A Bloomberg gauge tracking 20 developing nation currencies increased 0.2 percent.
Minutes from the Federal Open Market Committee's Jan. 27-28 policy meeting released Wednesday showed that risks to the economy made many policy makers inclined to keep benchmark U.S. borrowing costs near record lows "for a longer time." The Fed's near-zero interest rates have helped keep money flowing into developing nations as investors seek higher-yielding securities.
"The minutes indicate that the Fed is going to be very cautious about increasing interest rates and starting to slow economic growth," Timothy Ghriskey, the chief investment officer at Solaris Asset Management LLC in New York, said by phone. "The fact that tightening the U.S. monetary policy is not going to happen right away is benefiting emerging-markets equities and businesses."
Six out of 10 industry groups in the emerging-markets gauge rose, led by a 1.5 percent gain in energy stocks.
The dollar-denominated RTS Index of Russian stocks jumped 3.9 percent, the most among 93 primary equity measures. The ruble appreciated to 61.582 per dollar.
Russia Bonds
Russian bonds rallied for a sixth day as the government sold 10 billion rubles of 2020 floating-rate notes and 5 billion rubles of 2023 bonds, the longest maturities to be offered since September. The yield on five-year sovereign bonds dropped 34 basis points to 12.49 percent, the lowest closing level since Dec. 5.
Piraeus Bank SA jumped 4.9 percent in Athens after a person familiar with the matter said Prime Minister Alexis Tsipras's government intends to request an extension of its loan agreement for six months. Greece and euro-area members have been at odds over the formula needed to extend the country's 240 billion-euro ($274 billion) rescue beyond its end of February expiry.
The Ibovespa advanced 1.3 percent to a two-month high as rising metal prices bolstered the outlook for Brazilian producers. Cia. Siderurgica Nacional SA increased 3.9 percent, while Usinas Siderurgicas de Minas Gerais SA jumped 4.2 percent.
Relative Value
The developing-nation stock gauge has gained 3 percent this year and its member stocks sell for an average 11.8 times projected 12-month earning. The MSCI World Index of developed-market equities has risen 2.9 percent in 2015 and trades at a multiple of 16.6.
China Petroleum and Chemical Corp. gained the most since Dec. 4 in Hong Kong, while PetroChina Co. climbed to the highest level since Nov. 24. The Hang Seng China Enterprises Index of mainland companies rose 0.6 percent in its fifth straight advance, the longest winning streak in more than six months. The city's stock market shut from noon today and will reopen on Feb. 23, while mainland exchanges are closed through Feb. 24 for the Lunar New Year holidays.
India's S&P BSE Sensex rose for a sixth day, gaining 0.6 percent as companies most tied to the economy climbed amid optimism the government will accelerate policy changes to boost growth.
The premium investors demand to hold emerging-market debt rather than U.S. Treasuries increased seven basis points to 361 basis points, according to JPMorgan Chase & Co. indexes.
Before it's here, it's on the Bloomberg Terminal.
LEARN MORE