Legg Mason Hires Vanguard's Genoni, Clark in ETF Push
Jing Cao and Mary Childs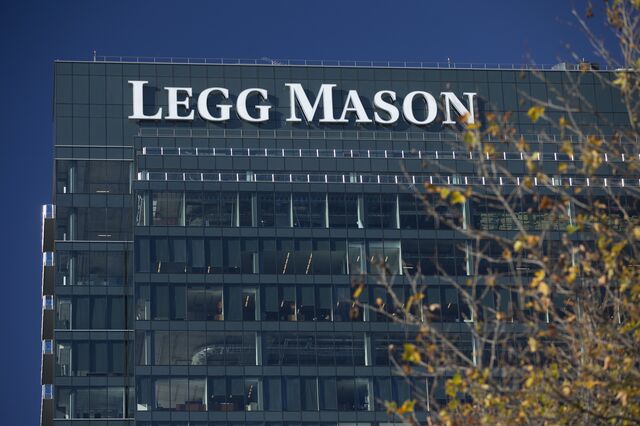 Legg Mason Inc. has hired Rick Genoni and Brandon Clark from Vanguard Group Inc. to create exchange-traded fund offerings, to capitalize on the fastest-growing product in the money-management industry.
Genoni and Clark will lead the development of ETF structures, the Baltimore-based firm said Wednesday in a statement. They will start in March and report to Thomas Hoops, executive vice president of business development, Mary Athridge, a spokeswoman for the company, said.
Chief Executive Officer Joseph A. Sullivan is expanding offerings as the firm is turning around after more than five years of client redemptions. Legg Mason joins active managers such as Fidelity Investments in creating ETFs as assets in the products surged nine-fold over the past decade to almost $2 trillion as of the end of 2014, according to the Investment Company Institute. BlackRock Inc. and Vanguard have been among the biggest beneficiaries of the boom with passive products that mimic market indexes.
Legg Mason's unit won't compete with traditional index-tracking ETFs, according to Athridge, and instead will design new structures including active management and strategies designed to outperform benchmarks. ETFs are bundles of securities that trade on an exchange like stocks.
"We want to have the ability to offer an ETF vehicle where it is beneficial to clients and consistent with our affiliates' existing investment process," Hoops said in the statement. "We believe there is also significant opportunity to create innovative new products within the ETF structure."
Genoni, Clark
Genoni, 46, previously head of Index and ETF Product Management at Vanguard, was with the company since 1991, according to the statement. He holds a bachelor's degree from LaSalle University and a master's degree from Villanova University.
Clark, 40, who spent about eight years at Vanguard, was previously the firm's head of ETF Capital Markets covering the U.S., Canada and Latin America. He has a Bachelor's degree from the University of Pittsburgh.
Legg Mason manages about $709 billion in assets, including stocks, bonds and alternative investments.
Before it's here, it's on the Bloomberg Terminal.
LEARN MORE