In Year of Sheep, Hong Kong Chief Suggests Following Their Lead
Natasha Khan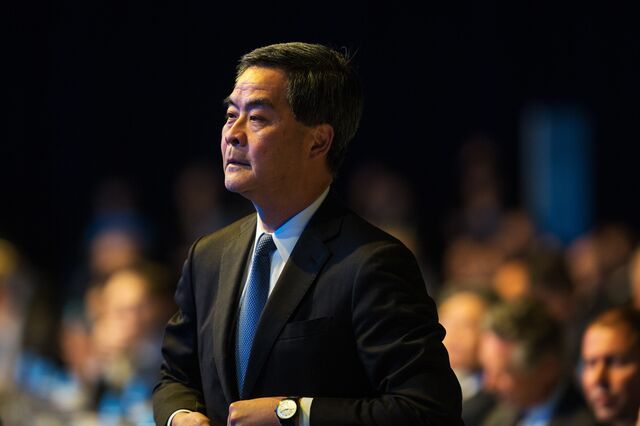 In Hong Kong, disrupted by 11 weeks of protests last year, the chief executive used his Year of the Sheep address to ask people to take inspiration from the gentle creatures.
"Sheep are widely seen to be mild and gentle animals living peacefully in groups," Leung Chun-ying said, according to a government statement. "In the coming year, I hope that all people in Hong Kong will take inspiration from the sheep's character and pull together."
Thousands of demonstrators, angered by a Chinese decision to vet candidates in a coming poll to elect the next leader of the former British colony, last year occupied swathes of the city, clashing with police and obstructing traffic.
"Last year was no easy ride for Hong Kong," said Leung, who has been dubbed "Wolf Chun-ying" by newspapers critical of his policies. "Our society was rife with differences and conflicts."
Leung's message comes ahead of the Lunar New Year on Feb. 19, when the Year of the Sheep (also known as the Year of the Goat or Ram) will begin.
When asked whether Leung was suggesting people should be more obedient, a spokeswoman for his office declined to provide further interpretation of the speech.
Hong Kong businesses, markets and schools will be closed Thursday and Friday as the city's 7 million people celebrate with family dinners, lion dances and fireworks displays.
Before it's here, it's on the Bloomberg Terminal.
LEARN MORE