Billionaire Ross Seeks to Invest in European Specialty Lenders
Devin Banerjee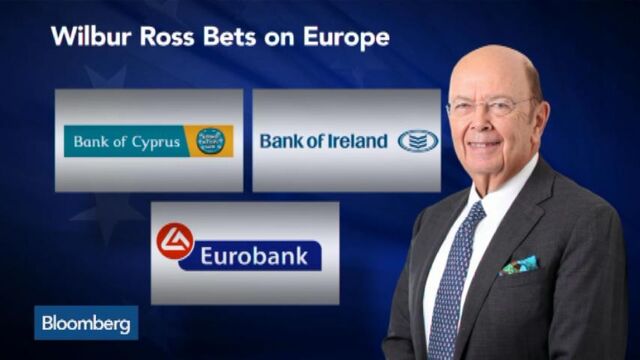 Billionaire Wilbur Ross said he's considering investing in European specialty finance companies as traditional banks remain constrained.
"Europe has lots of banks -- it's more dependent on banks than the U.S. -- but they don't have the specialty finance companies like we have here," Ross, 77, said in an interview Wednesday with Bloomberg Television's Betty Liu. "We're looking very much at that sector."
U.S. investors have jumped at the opportunity to fill the lending void in Europe as banks pull back to adapt their balance sheets to heightened capital standards. The biggest alternative-asset managers, including Blackstone Group and KKR & Co., have stepped in with their credit units to make loans to European companies and properties.
WL Ross & Co., which started in 2000, oversees more than $7 billion in distressed assets.
Ross said his New York-based firm remains interested in buying the debt of energy producers that have come under pressure after the price of oil plunged last year. He said he sees prices reaching a "steady state" late this year.
Before it's here, it's on the Bloomberg Terminal.
LEARN MORE