Properties
Why Sleepy's Is Dominating the Manhattan Retail Real Estate Game
There are more Sleepy's than Gaps, Whole Foods, and Best Buys combined
By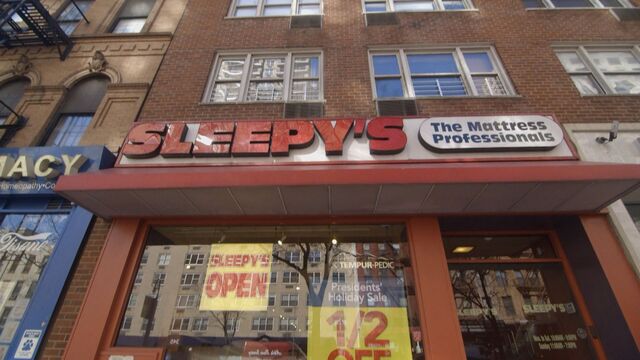 You can't walk more than a couple blocks in Manhattan without passing a Starbucks, Chase bank, or Duane Reade.
But there's an unexpected chain that's also becoming ubiquitous in New York City: mattress retailer Sleepy's. The Long-Island (N.Y.)-based company has more than 30 locations in pricey Manhattan alone. The store has more locations in the borough than Gap (13), Whole Foods (7), and Best Buy (6) combined. That's no mean feat, considering that the average American replaces a mattress only once every 10 years.
So why the dominance in the city that never sleeps?