Starwood's New CEO Faced With Expansion to Catch Rivals
Nadja Brandt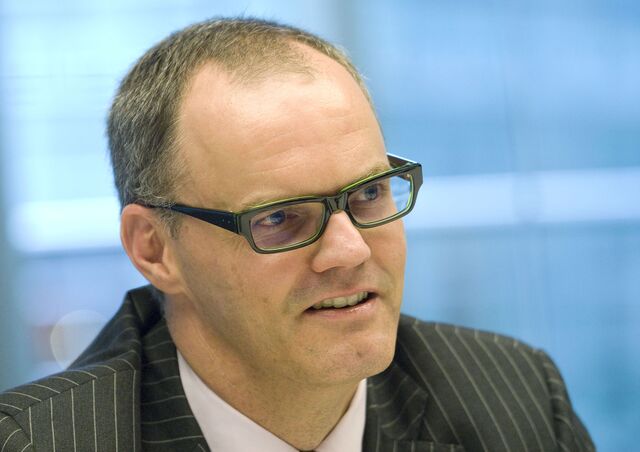 Starwood Hotels & Resorts Worldwide Inc.'s new chief executive officer may need to acquire new brands and expand into lower-priced segments of the industry, avoided by the company previously, to catch up with growth at competitors such as Marriott International Inc.
Frits van Paasschen resigned as president and CEO of Stamford, Connecticut-based Starwood Hotels, owner of the Sheraton and W brands, in a move "that's been building over the past few months" and "came to a head this weekend," Chairman Bruce Duncan said on a conference call Tuesday.
"Frits and the board only mutually agreed to do this over the weekend," Duncan said. "This is the right time for him to step down, and for us to bring in new leadership to accelerate growth."
Van Paasschen was slow to expand through brand additions to reach new markets or add hotels in existing ones, said Nikhil Bhalla, an analyst at FBR & Co. in Arlington, Virginia. Marriott, meanwhile, acquired Cape Town-based Protea Hospitality Group, started the European boutique budget chain Moxy and last month announced an agreement to buy Canada's Delta Hotels and Resorts.
"One of the biggest challenges for the new person in this seat is to find some more brands to grow, especially in the midscale and at the lower end, because that's where the growth is," Bhalla said in a telephone interview. "There are only so many Westins and Ws one can put in the major cities of the world. Once you hit the top 30 to 40 cities, that's it."
'Wise Action'
Adam Aron, a Starwood director since 2006, will serve as interim CEO while the board searches for a permanent replacement for van Paasschen, the company said. Starwood said it's looking both internally and externally. Aron was previously CEO of both Vail Resorts Inc. and Norwegian Cruise Line Holdings Ltd.
"I'm someone who has a bias for action," Aron said on Tuesday's conference call. "Prudent and wise action to be sure, but action nonetheless. In taking on this challenge, even on an interim basis, I have no intention of merely being a caretaker."
Starwood, which owns such high-end names as St. Regis, has been lagging behind competitors in revenue and hotel-count growth. Starwood's third-quarter revenue fell 1 percent from a year earlier, compared with increases of 9.5 percent at Marriott and 8 percent at Hilton Worldwide Holdings Inc.
Shares Rise
Starwood shares rose 2.7 percent on Tuesday following the announcement. The stock gained 4.2 percent in the 12 months through last week, trailing Bethesda, Maryland-based Marriott, which climbed 58 percent, and McLean, Virginia-based Hilton, with a 30 percent increase.
David Loeb, an analyst at Milwaukee-based Robert W. Baird & Co., said he's counting on a new Starwood CEO "potentially expanding the company's select-service offering in order to boost unit growth to a level that is more comparable with peers." Select-service hotels have fewer amenities than full-service ones and usually lack restaurants.
"Broadening their brand offerings would help them leverage their relationships with their existing customers," Loeb said.
Van Paasschen was Starwood's CEO for more than seven years. Before joining the hotel company, he was president and CEO of the Coors unit at Molson Coors Brewing Co. and was head of Nike Inc.'s business in Europe, the Middle East and Africa.
Van Paasschen is the second top executive to depart Starwood in the past year. Vasant Prabhu, who had been chief financial officer, resigned in April to take the same position at NBCUniversal. Earlier this month, be became CFO of Visa Inc.
Before it's here, it's on the Bloomberg Terminal.
LEARN MORE