Point72 Adds Facebook, Sells Baker Hughes, Exits Lyondell
Ken Kohn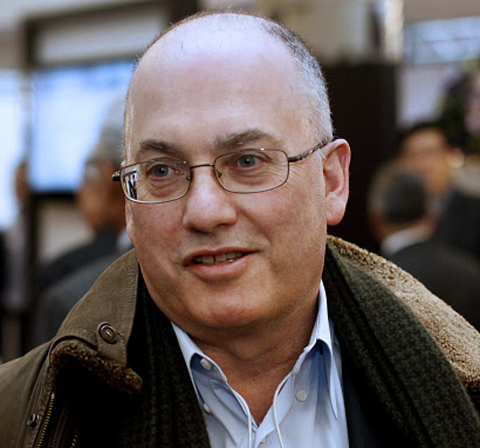 Point72 Asset Management added shares of Facebook Inc. last quarter, sold stock in Baker Hughes Inc. and exited LyondellBasell Industries NV.
The family office founded by Steven A. Cohen added 1.97 million shares of Facebook and the value of its stake increased by $153.4 million to $183.1 million as of Dec. 31, the biggest gain among previously disclosed holdings, according to a quarterly filing with the Securities and Exchange Commission.
Point72 cut its holdings of Baker Hughes by 2.58 million shares, leaving 745,000 shares valued at $41.8 million, a decline of 81 percent. The firm liquidated its $122.9 million investment in LyondellBasell, selling 1.13 million shares.
Point72's equity holdings rose in value by 12.5 percent to $13.1 billion, a period when the Standard & Poor's 500 Index of U.S. equities rose 4.4 percent.
The firm owned shares in 598 companies at the end of the quarter and 264 of them were newly reported, led by a $147.9 million stake in EMC Corp. and a $140.7 million holding in LinkedIn Corp.
Point72's investments in the energy industry decreased to 17.1 percent of its total disclosed equity holdings from 23.9 percent during the quarter, a period when U.S. crude prices tumbled 42 percent and the Standard & Poor's 500 Energy Index performed worse than any other group.
Cohen's hedge fund firm, SAC Capital Advisors, last year paid a record fine to settle U.S. charges of insider trading and he agreed to stop managing money for outside clients. He was never charged criminally with any wrongdoing.
Money managers who oversee more than $100 million in equities in the U.S. must file a Form 13F within 45 days of each quarter's end to list those stocks as well as options and convertible bonds. The filings don't show non-U.S. securities, holdings that aren't publicly traded, or cash.
Before it's here, it's on the Bloomberg Terminal.
LEARN MORE