Nomura Sees Japan IPOs at 17-Year High as Stocks Climb
Takahiko Hyuga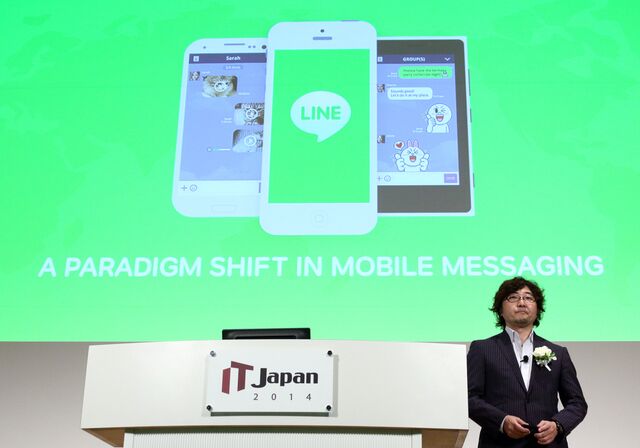 Nomura Holdings Inc., Japan's biggest equity underwriter, expects initial public offerings will double to the highest in 17 years as a resurgent stock market attracts investors to entrants including Japan Post Holdings Co.
The value of debut share sales in the nation may exceed 2 trillion yen ($17 billion) in 2015, Nomura IPO head Hiroshi Yoshihara said in an interview in Tokyo this month. As many as 100 Japanese companies are preparing to sell shares this year, he said, up from 77 in 2014.
Yoshihara pledged to boost the quality of IPOs to defend the firm's position as Japan's No. 1 manager of initial offerings after arranging the country's worst-performing major sale of 2014. Japan Display Inc. has tumbled about 49 percent since its March 19 listing, prompting investors to criticize Tokyo-based Nomura's handling of the transaction.
"We got a dressing down, especially from individual investors," said Yoshihara, 51. "We'll make sure we bring deals to the market properly so investors have faith in share sales that carry the Nomura stamp."
The benchmark Topix index closed at the highest level since December 2007 on Tuesday, a day after a government report showed Japan exited a recession last quarter. Swings in oil prices and a standoff between Greece and euro countries has spurred gyrations in financial markets worldwide this year.
"Investors have a strong appetite for debut companies," Yoshihara said. "Even though the market's pretty volatile, the trend will remain because investors believe the shares will rise as profits grow."
Line IPO
About 90 to 100 Japanese companies, including smartphone software makers, information-technology providers and drug research ventures, are preparing to sell shares, Yoshihara said. Offerings totaling more than 2 trillion yen would be the highest since 1998, when NTT DoCoMo Inc. went public with a 2.1 trillion-yen sale, according to data compiled by Bloomberg.
Line Corp., the operator of Japan's most popular mobile-messaging service, is working with Nomura and Morgan Stanley to prepare for an IPO that could value the company at more than 1 trillion yen, people with knowledge of the matter said last year. Yoshihara declined to comment on the matter, as did Hazuki Yamada, a spokeswoman for Line in Tokyo.
Excluding real estate investment trusts, 77 companies made first-time offerings in 2014, valued at 989 billion yen, data compiled by Bloomberg show. Japan Display was the biggest, with Goldman Sachs Group Inc. and Morgan Stanley managing the global sale alongside Nomura.
Japan Display
The maker of mobile-device screens cut its operating profit forecast six weeks after its March listing, triggering a 16 percent decline in its share price in a single day. In October, it projected a surprise annual loss because of delayed shipments, sparking an 18 percent plunge.
The stock lost 59 percent in 2014, one of the 10 worst performers in the Topix, which climbed 8.1 percent. Japan Display has since gained 24 percent to close at 457 yen Tuesday.
Nomura shares rose 0.2 percent, paring this year's decline to 1.3 percent after dropping 15 percent in 2014.
"Improving quality is the most critical thing this year -- that's what my work is all about," Yoshihara said, without elaborating on specific measures he would take. "We have to know the company, talk to the top executives and review the firm's business plan thoroughly."
Top Underwriter
Nomura was Japan's No. 1 IPO underwriter in the past two years, data compiled by Bloomberg show. Morgan Stanley's joint venture with Mitsubishi UFJ Financial Group Inc. was second last year, followed by SMBC Nikko Securities Inc., Mizuho Securities Co. and Goldman Sachs, the data show.
Nomura's quest to stay at the top got a boost after the Finance Ministry chose it to lead the global offering of Japan Post, the state-owned banking and insurance giant. Goldman Sachs, JPMorgan Chase & Co. and Mitsubishi UFJ Morgan Stanley Securities Co. are also global coordinators of the sale.
Japan Post and its banking and insurance subsidiaries plan to list their shares on the Tokyo Stock Exchange sometime between September and December, Chief Executive Officer Taizo Nishimuro said last month. Nishimuro expects the sales to raise 1 trillion yen to 2 trillion yen.
"This could be Japan's biggest privatization deal," Yoshihara said. "I prayed for its success at the start of the year."
Before it's here, it's on the Bloomberg Terminal.
LEARN MORE