Greece Is Using Its Emergency Liquidity Allowance Fast
When the governing council of the European Central Bank meets in Frankfurt on Wednesday, Greek banks may request a further raising of the cap on emergency liquidity
by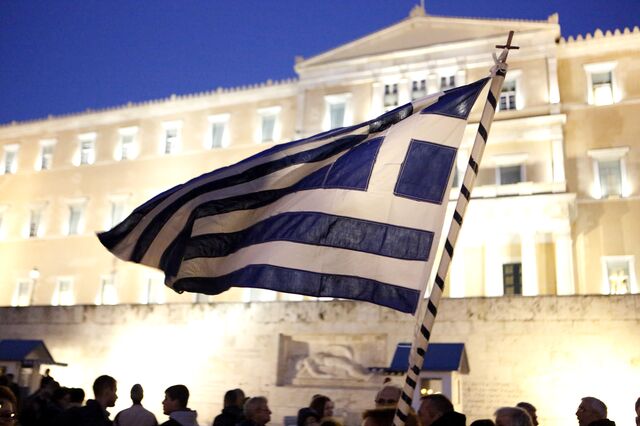 The European Central Bank has capped the Bank of Greece's scope for emergency liquidity to Greek banks at €65 billion ($74.2 billion). Figures released on Tuesday by the European Central Bank as part of its weekly financial statement show that ELA usage by national central banks increased by €51.7 billion in the week ending on Friday.
The rise followed an increase of €5.85 billion over the previous two weeks after Greece asked for an ELA facility following the ECB suspension of Greek collateral eligibility for its monetary operations, which came into force on Feb. 11.
Taken together, this points to total Greek ELA usage in the region of €57.5 billion, or about €7.5 billion short of the current ECB cap.
The governing council of the ECB meets in Frankfurt on Wednesday. The Greek banks may request a further raising of the cap on ELA, to give them room in case the crisis worsens. If no extension to ELA is granted at Wednesday's meeting, that will be because the Greek banks did not ask for it or because the Greek banks did ask but the ECB decided not to accede.
The ECB governing council is not due to gather formally until its March 5 monetary policy meeting in Cyprus. Crucially, this meeting will happen after the current Greek bailout terminates at the end of February.
Not extending ELA on Wednesday would not prevent the governing council from extending it outside a formal meeting, which can be done at any time. If it does not issue an extension tomorrow, it could well be read as a further signal from the ECB to Greece.
Before it's here, it's on the Bloomberg Terminal.
LEARN MORE