Fidelity Adds to Apple, Cuts AbbVie Shares, Exits GrubHub
Ken Kohn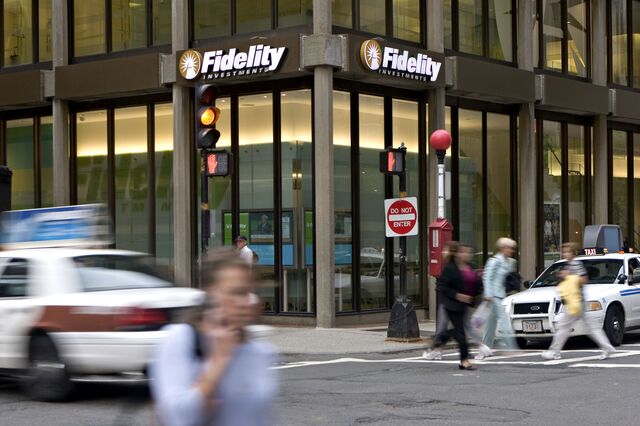 Fidelity Management & Research LLC added shares of Apple Inc. last quarter, sold stock in AbbVie Inc. and exited GrubHub Inc.
The investment manager added 5.8 million shares of Apple and the value of its stake increased by $2.21 billion to $18.7 billion as of Dec. 31, the biggest gain among previously disclosed holdings, according to a quarterly filing with the U.S. Securities and Exchange Commission.
Fidelity cut its holdings of AbbVie by 46.9 million shares, leaving 33 million shares valued at $2.16 billion, a decline of 53 percent. The firm liquidated its $80.7 million investment in GrubHub, selling 2.36 million shares.
Fidelity's equity holdings rose in value by 4.39 percent to $720.8 billion, a period when the Standard & Poor's 500 Index of U.S. equities rose 4.4 percent.
The firm owned shares in 2,405 companies at the end of the quarter and 166 of them were newly reported, including a $304.7 million stake in Keysight Technologies Inc. and a $273.4 million holding in Juno Therapeutics Inc.
Energy Holdings
Fidelity's investments in the energy industry decreased to 5.9 percent of its total disclosed equity holdings from 8.3 percent during the quarter, a period when U.S. crude prices tumbled 42 percent and the Standard & Poor's 500 Energy Index performed worse than any other group.
Money managers who oversee more than $100 million in equities in the U.S. must file a Form 13F within 45 days of each quarter's end to list those stocks as well as options and convertible bonds. The filings don't show non-U.S. securities, holdings that aren't publicly traded, or cash.
Before it's here, it's on the Bloomberg Terminal.
LEARN MORE