Bollore Group Jumps for Second Day on Carson Block's Wager
Kelly Bit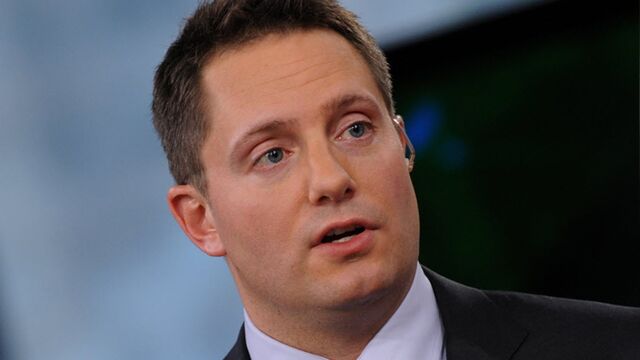 Bollore Group advanced for a second day after Muddy Waters founder Carson Block said the stock could double in value.
Shares of the French holding company added 2.5 percent to close at 4.59 euros in Paris, propelling the stock to its highest price since September. Bollore gained 2.4 percent on Tuesday.
Block, best known for his research that argues against stocks, particularly Chinese companies, said his firm is betting on Bollore and that the shares could reach about 8.50 euros. He spoke on Tuesday in an interview on Bloomberg Television with Erik Schatzker and Stephanie Ruhle.
"I love this as much as the short theses that we publish," Block said of the French holding company, which has a transportation and logistics business. "This is something where the per-share-value is substantially higher than it appears to be."
Chief Executive Officer Vincent Bollore took the helm of Bollore in 1981 and has holdings ranging from the largest transport and logistics operations in Africa, across 46 countries, to a majority stake in advertising agency Havas SA. Block described him as France's version of U.S. billionaire activist investor Carl Icahn.
Bollore most recently bought 5 percent of Vivendi SA, where he has backed the sale of telecommunication and video-game assets. He has a net worth of $5.7 billion, according to the Bloomberg Billionaires Index.
Corporate Structure
Bollore's opaque corporate structure hides the true value of the company, said Block. He estimated that its outstanding shares are 1.1 billion, much less than the reported number, which is in excess of 2.5 billion.
"The public, instead of owning about 25 percent of this company, actually owns about 52 to 53 percent of it," Block said.
A representative for Bollore Group declined to comment on Block's analysis.
Block has previously targeted companies in Europe with his bearish bets. He has said he was short Blinkx Plc last year when a Harvard Business School professor's negative blog post sent shares of the London Internet video and advertising firm tumbling.
Muddy Waters rose to fame after regulators halted trading in four of its first five companies it targeted starting in June
2010. Among Block's most notable targets is NQ Mobile Inc., which has plummeted almost 70 percent since he wrote in 2013 that the Chinese mobile-service provider fabricated sales and lied about its cash.