Alibaba Attracts Investments From Tiger Global, Starboard Value
Brian Womack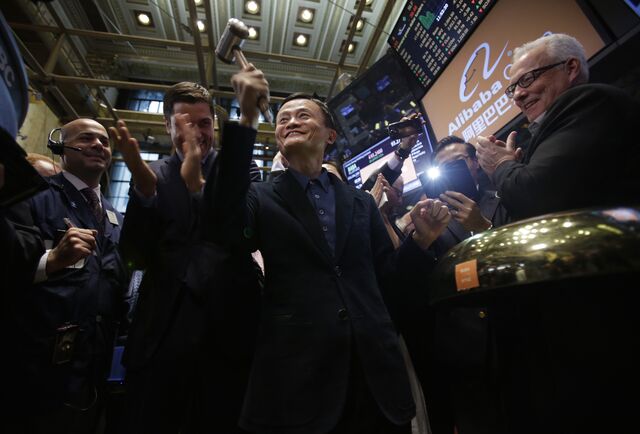 Alibaba Group Holding Ltd., the Chinese e-commerce company that went public in September, attracted new investments from Tiger Global Management LLC and Sands Capital Management LLC in the fourth quarter, while T. Rowe Price Associates Inc. trimmed its stake.
Hedge fund Tiger Global Management acquired 5.8 million shares, or 0.24 percent of Hangzhou, China-based Alibaba, at the end of last year, according to data compiled by Bloomberg. Sands Capital Management more than doubled its stake to 19.6 million shares, or 0.8 percent. T. Rowe Price reduced its holdings by 17 percent to 22.3 million shares, a 0.9 percent stake.
Alibaba, which held one of last year's most high-profile initial public offerings, has drawn investors wanting to benefit from e-commerce traffic in China, the world's largest Internet market. The company has come under pressure from shareholders in recent weeks after it reported quarterly revenue that failed to meet analysts' estimates.
The stock fell 2.5 percent to $86.85 at Tuesday's close in New York, less than the closing price of $93.89 on Sept. 19, its first day of trading, though still above the initial sale price of $68.
Starboard Value LP, an activist hedge fund, also acquired an Alibaba stake of 400,000 shares in the fourth quarter. The investor earlier took a stake in Yahoo! Inc., which owns about 15 percent of Alibaba, and pushed for the Web portal to monetize the stake in a tax-friendly manner. Last month, Sunnyvale, California-based Yahoo said it would spin off the Chinese holdings in a deal that should wrap up by the end of the year.
Other funds boosted their Alibaba positions. Daniel Loeb's Third Point LLC added 2.8 million shares for a total of 10 million, or 0.41 percent of the company. Jennison Associates LLC boosted holdings by 4.64 million to 13.8 million shares.
Wellington Management Co. decreased its investment in Alibaba by 2.55 million shares, leaving it with 0.35 percent. Marsico Capital Management cut its holdings to 0.17 percent of the e-commerce company.
Before it's here, it's on the Bloomberg Terminal.
LEARN MORE