BOJ Premature Exit Risk Drives Forward Yield Surge: Japan Credit
Keiko Ujikane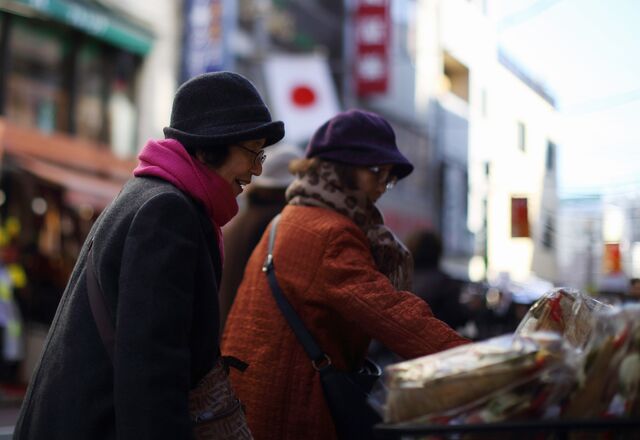 Japan's bond market is starting to price in the risk that the central bank will end its stimulus policies before the government has fixed the nation's finances.
The country's implied forward yield, an indicator of traders' expectations for the 10-year note rate in 2020, has surged 36 basis points to 1.18 percent on Tuesday from the least on record going back to 2007 reached in January. The benchmark yield doubled to 0.39 percent in less than a month, versus the 2 percent rate for similar-maturity Treasuries.
Bank of Japan Governor Haruhiko Kuroda has said the economic benefits of cheaper oil will help accelerate consumer-price increases later this year, and data released Monday showed an inflation gauge rose more than expected in the fourth quarter amid disappointing growth. By contrast, the government with the world's biggest debt load has retreated from its goal of achieving a budget surplus by 2020.
"The risk of rising bond yields will increase if the BOJ gets ready to exit and an interest-rate hike cycle comes into view, unless there's a major commitment to fiscal improvement," said Junko Nishioka, an economist at Sumitomo Mitsui Banking Corp. and a former BOJ official. "There's a good possibility that the 2 percent inflation target will be reached by about the latter part of fiscal 2016."
Japan is unlikely to meet its goal of achieving a primary balance surplus by the year starting April 2020 even if it proceeds with a delayed sale-tax increase, according to government forecasts released this month. The primary deficit, which excludes debt servicing costs, will be 1.6 percent of nominal GDP in fiscal 2020 even if real GDP grows by more than 2 percent in the medium-to-long term, it said.
Disappointing Growth
The world's third-largest economy expanded at an annualized 2.2 percent pace in the final three months of 2014, less than a median forecast for 3.7 percent, as corporate investment and consumer spending barely grew, the government data showed. That followed two quarters of contraction after the sales levy was raised to 8 percent in April. Prime Minister Shinzo Abe plans to increase the tax to 10 percent in April 2017.
The GDP deflator, an inflation gauge, rose 2.3 percent from a year earlier, more than the median analyst forecast for a 1.9 percent gain. Consumer prices excluding fresh food, the BOJ's key measure, increased 0.5 percent from a year earlier in December when the effects of the April tax boost are removed.
Meeting Target
"Inflation could reach 2 percent in fiscal 2018," said Hiroaki Muto, an economist at Sumitomo Mitsui Asset Management Co., which oversaw about $128 billion in assets as of July. "There's a high possibility the government won't achieve its fiscal consolidation goals by then, leading to a higher risk of rising bond yields."
Japan's debt will probably balloon to the equivalent of 246 percent of GDP this year, the highest ratio in the world, according to the International Monetary Fund. The BOJ is buying as much as 12 trillion yen ($101 billion) of local sovereign notes a month in unprecedented stimulus to beat deflation.
While the central bank is projected by economists to ease further later this year, some officials inside the BOJ think more stimulus would be counterproductive for now, according to people familiar with the talks. They are concerned it could trigger declines in the yen that damage consumer confidence.
Japan's currency has tumbled 14 percent against the dollar in the past year, and traded at 118.52 per greenback as of 4:15 p.m. in Tokyo.
Volatility Surge
The BOJ's bond buying has sapped liquidity in the market, contributing to swings in debt yields. Historical volatility on Japanese government bonds jumped to the highest since April 2013 on Feb. 3, according to data compiled by Bloomberg.
"The unprecedented monetary stimulus is reducing the appeal of investing in JGBs considering the volatility," said Hidenori Suezawa, a financial market and fiscal analyst at SMBC Nikko Securities Inc. in Tokyo.
Japan will need to cut welfare spending and boost the consumption tax more than currently planned to meet its fiscal goals, said Minoru Nogimori, an economist in Tokyo at Nomura Holdings Inc., the nation's biggest brokerage.
"The goal will be difficult to meet unless the tax is raised to about 15 percent," Nogimori said. "There's a limit to how much spending can be cut."
Before it's here, it's on the Bloomberg Terminal.
LEARN MORE