Islamic State Video Shows Beheadings of Coptic Christians
David Lerman and Zaid Sabah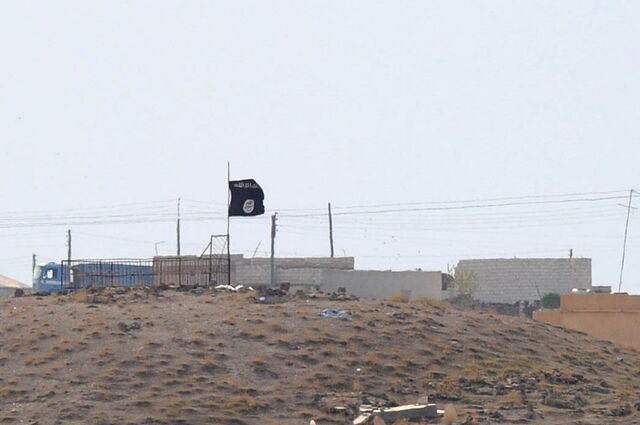 A purported video by Islamic State fighters appears to show the beheading of 21 Egyptian Christians kidnapped in Libya, according to the Site Intelligence Group, which reports and analyzes terrorist threats.
The video, posted on social media Sunday, shows a line of men in orange jumpsuits walking along a beach, each accompanied by a masked man in black wielding a knife. The men are forced to kneel and then lie face down in the sand as they are decapitated.
If its authenticity is confirmed, the video would underscore the geographic spread of Islamic State, which declared a self-styled caliphate in parts of Iraq and Syria.
A spokesman for the Christian Coptic Church in Egypt confirmed the identities of those who appeared slain in the video, according to the Middle East News Agency.
The video is entitled "A message signed with blood to the nation of the cross," and later refers to "the followers of the hostile Egyptian Church."
While based in Syria and Iraq, Islamic State "has looked to also take advantage of the chaos in Libya and establish a foothold there as well," Nicholas Rasmussen, director of the U.S. National Counterterrorism Center, said at a Feb. 12 hearing of the Senate intelligence committee.
Before it's here, it's on the Bloomberg Terminal.
LEARN MORE