Nigerian Troops Battle Boko Haram Attack in Gombe
Michael Olukayode and Mustapha Muhammad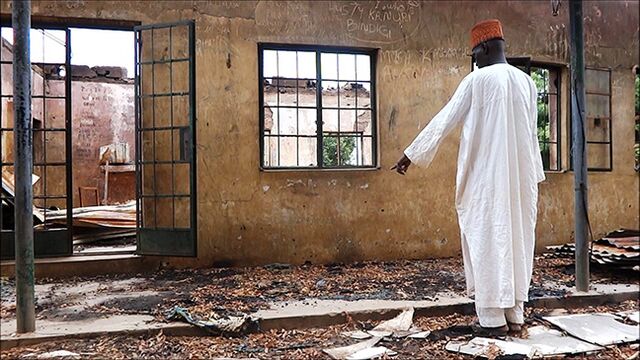 Nigerian troops are fighting Boko Haram militants who are trying to take control of the northeastern city of Gombe.
Insurgents attacked the communities of Hina, Dadin Kowa and Zambuk on the outskirts of the capital of Gombe state early Saturday and gunfire could be heard in Gombe city, said Ibrahim Kumo, a civil servant based there.
"Residents of the town are trembling as they remain indoors praying hard," he said by phone. Calls to Fwaji Atajiri, the Gombe state police spokesman, didn't connect.
Boko Haram has escalated its violent six-year-old campaign to impose Islamic law in Africa's biggest economy and largest oil-producing nation. The fighting has drawn in neighboring countries Chad, Niger and Cameroon, as the militants broadened their cross-border targets.
Gombe was attacked earlier this month following a campaign event by President Goodluck Jonathan in the city. Days later, Nigeria's electoral commission delayed votes scheduled for this month by six weeks after the nation's security adviser said safety couldn't be guaranteed amid the Boko Haram insurgency.
The Gombe assailants dropped printed statements advising residents not to vote in general elections rescheduled for next month, according to Yusuf Kabiru, another resident.
"Anyone who wants to survive should desist from voting in the elections," the militant group said in the statement. "Every body should come to fight for Jihad as it is ordained for all Muslims."
Before it's here, it's on the Bloomberg Terminal.
LEARN MORE