Canberra, We Need to Talk About Debt
Australian politicians need to confront the nation's budget deficits while times are good
by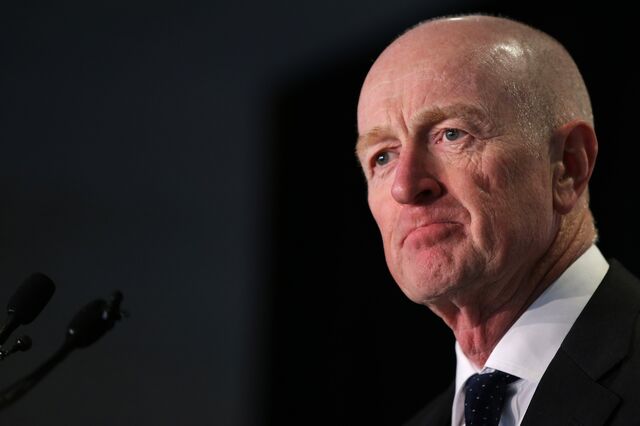 Australian politicians need to maturely address the nation's budget deficit and public debt while times are still good -- or capital markets will impose tougher demands in a grimmer environment, central bank Governor Glenn Stevens said.
"We should use the time we have, while there is flexibility, to have the adult conversation, which has to be done in the parliament,'' Stevens told a panel of lawmakers in Sydney Friday. "It's not a crisis immediately. It's a trajectory that we should be looking to change for the medium term. Since it's hard to do, I'd be starting ASAP with measures that start small but build up over time.''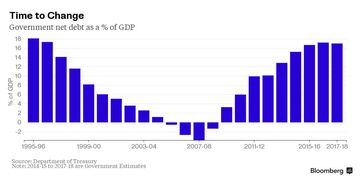 Australia's parliament faces gridlock as upper house lawmakers, emboldened by community resistance to spending cuts not included in the government's election manifesto, block the measures. The country's debt and deficit, while low by developed-world standards, are blowing out as tax cuts and government handouts implemented at the height of a mining boom come back to haunt politicians in an environment of falling commodity prices and slower growth.
"We are not in a position right now where the capital markets are saying the borrowing rate for Australia is 10 or 15 percent like they are for Greece,'' Stevens told the House Economics Committee. "So we are not being given by capital markets the immediate signal `you guys have got to have massive austerity right now,' but capital markets change, conditions won't be this benign forever, they can change quickly.''
Investors have been flocking to government bonds in part because of the deteriorating outlook for the global economy. Yields on more than $4 trillion of the world's sovereign debt, including securities sold by Germany and France, have turned negative, meaning investors effectively pay these countries to borrow. Japan's bond yields are below 0.2 percent all the way out to seven-year debt.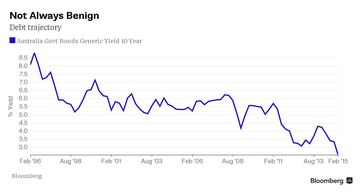 "The going is good now,'' Stevens said. "Use that good going to have a course change that will in due course get us onto the better track. Don't wait until the bad signals from the markets come. I have no idea whether that might happen any time soon, probably not. You don't want to be in that place.'' 
Before it's here, it's on the Bloomberg Terminal.
LEARN MORE