Staples-Office Depot Merger: Regulators May Make It Too Easy
A study of mergers shows many have led to price increases
By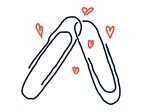 If antitrust law were tag-team wrestling, the $6.3 billion Staples-Office Depot merger agreement announced on Feb. 4 might be billed as the grudge match of the century. The first time the two companies tried to combine, in 1996, they accounted for less than 6 percent of U.S. sales of office supplies, yet the Federal Trade Commission, relying on a then-novel method of analysis borrowed from academic economics, concluded the combination would raise prices for some customers. In 1997 a federal judge issued a preliminary injunction that doomed the deal.
The current Staples-Office Depot merger presents a fresh enforcement challenge. The growth of Amazon.com and Wal-Mart since the last time the merger was proposed may constrain the ability of office superstores to raise prices. That would argue for approving the deal. On the other hand, there's less competition in the niche since 2013, when No. 2 Office Depot was allowed to swallow No. 3 OfficeMax. Letting No. 1 Staples eat its combined competition might leave it with excessive pricing power.
A new assessment of the government's record concludes the trustbusters haven't always anticipated which mergers will have anticompetitive results. John Kwoka, an economist at Northeastern University who has worked for the FTC and the U.S. Department of Justice, analyzed every postmerger study published in an academic journal for combinations completed between 1976 and 2006 for his book Mergers, Merger Control, and Remedies: A Retrospective Analysis of U.S. Policy.

Kwoka found prices of products and services rose a little more than 5 percent on average after the mergers were approved, vs. researchers' estimates of what prices would have been had the mergers been rejected. Kwoka argues a merger-induced price increase of any size is problematic. Five percent is the government's threshold for anticompetitiveness. In almost a fifth of the cases, prices rose more than 10 percent, which Kwoka says indicates "a serious policy mistake." Regulators are doing their best with the tools they have, Kwoka says, but "we've drawn the enforcement line at not quite the right place."
Kwoka's book has won raves from some ex-enforcers, including Jonathan Baker, former director of the FTC's Bureau of Economics. Spokespeople for the Justice Department and the FTC said officials couldn't comment because they hadn't read the book. Dennis Carlton, an economist at the University of Chicago Booth School of Business and a former regulator, warns that tougher standards could inadvertently kill some deals that benefit consumers: "It is not possible to stop just 'bad' mergers," he says.
Kwoka says regulators are at least doing the right thing by judging deals based on quantitative evidence. It wasn't always that way. The two agencies periodically update the guidelines for how they evaluate "horizontal" mergers—those in which companies buy competitors. (In a vertical merger, they buy suppliers or customers.) The 1982 version was based on complex formulas for measuring industry concentration. But that's an imperfect indicator of pricing power. In theory, even a monopoly could be harmless if the monopolist doesn't dare raise prices for fear of encouraging rivals to enter the market.
In 1992 regulators put microeconomics at the heart of the merger guidelines, measuring the impact of mergers in terms of their effect on consumers. That requires analysis of voluminous pricing data showing how various types of consumers respond or don't respond to price changes in various sales channels. Economists hired as expert witnesses for the government in the first Staples-Office Depot case argued that checkout-scanner data showed prices at office-supply superstores were lowest in cities with three competing chains and highest in markets with only one.
Expect more such skirmishes this time. The key question: Do office superstores constitute their own market—that is, are they partially insulated from price competition, or do they compete for every sale with Amazon and other retailers in the broader market for office supplies? If the FTC finds that prices at Staples went up noticeably after the Office Depot-OfficeMax merger, it might nix the new deal. Then again, it might not. If Kwoka is right, the trustbusters have been a little too reluctant to body-slam bad deals.
The bottom line: An economist says regulators have failed to block mergers that wound up leading to price increases for consumers.
Before it's here, it's on the Bloomberg Terminal.
LEARN MORE