Greece Seeks New Contract on Bailout as Aid Talks Resume
Rebecca Christie and Eleni Chrepa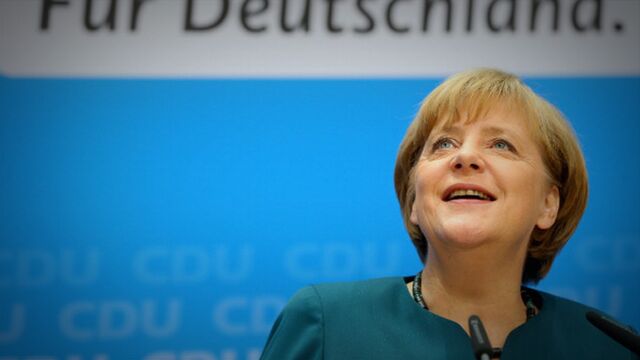 Greece is seeking what Prime Minister Alexis Tsipras called a "new contract" with the euro area on how to continue its bailout, as talks resumed and both sides signal willingness to compromise.
Greek Finance Minister Yanis Varoufakis met experts from the European Commission, the International Monetary Fund and the European Central Bank on Friday in Brussels. He planned to return to Athens for the weekend before traveling to Brussels on Monday to resume talks with his euro-area finance counterparts, said a Greek Finance Ministry official who asked not to be named because the talks are private.
Finance ministers will have the final say on what happens after Greece's current bailout arrangements expire at the end of the month. To set the stage for the policy debate, the technical talks sought to gather data on tax revenue, government spending plans and other domestic developments, a European Union official told reporters in Brussels Friday.
Greek stocks and bonds rallied Friday after Tsipras emerged from his first summit with European Union peers saying he sees political will to agree on what happens once the aid program expires.
"The intensive negotiations that will go on in the next few days hopefully will yield a result because otherwise, it's the Greek people who will suffer," EU Agriculture Commissioner Phil Hogan said in an interview Friday. He said Tsipras's government will have to "respect the fact that they have a mandate to govern, but also there are 27 other member states that are willing to help, if we can."
Merkel's Prodding
That help will require buy-in from German Chancellor Angela Merkel, who urged Greece to move swiftly with its next request, which she portrayed as a follow-on to the existing bailout. She said her first meeting with Tsipras was "very friendly" and cited ability to compromise as one of Europe's strengths.
"I would like them to apply for the extension as soon as possible," Merkel said at a news conference in Brussels. "And if the goal is to fulfill it by the end of February, then I'd like the intention to fulfill it to be announced soon."
Greek stocks and bonds surged, with the benchmark Athens Stock Exchange rising 5.2 percent at 3:29 p.m. Brussels time. Yields on three-year bonds fell 282 basis points to 15.22 percent.
Behind-the-scenes negotiations resumed in Brussels hours after euro-area finance ministers failed to reach joint conclusions.
Deal Elements
Germany won't insist that all elements of Greece's current aid program continue, said two officials in Berlin. As long as the program is prolonged, they said, Germany would be open to talking about the size of Greece's budget-surplus requirement and conditions to sell off government assets.
Greece's willingness to hold to more than two-thirds of its bailout promises shows that Greece is broadly prepared to stick to the program, the German officials said. Improving tax collection and fighting corruption will win German backing, and getting a deal will depend on Greece's overall reform pledges.
Greece for its part is prepared to commit to a primary budget surplus, as long as it's lower than the current target of 4 percent of gross domestic product, according to Greek government officials. Tsipras's coalition also might compromise on privatizations, one of the officials said. The officials asked not to be named because the deliberations are private and still in progress.
Seeking Overlap
The technical meetings will sift through these positions to find "possible overlaps between the current bailout program and the wish list of the new Greek government in the coming days," Carsten Brzeski, chief economist at ING-DiBa AG in Frankfurt, said in an e-mail. "Whether Merkel's comments are really a substantial change in the euro zone's negotiation chaos and an invitation to compromise or just a precautionary measure so that she cannot be blamed if things go completely wrong, remains to be seen."
Greece wants a "a new contract" in which "our commitments for primary fiscal balances will be included and continuation of reforms," Tsipras told reporters after the EU summit in Brussels. "This also obviously needs to include a technical solution for a writedown on the country's debt, so the country has fiscal room to return to growth."
Euro-area creditors have ruled out writing down Greece's rescue debt while dangling the prospect of adjusting the repayment terms. Loan extensions and lower interest rates could make a sizeable dent in Greece's long-term obligations if Greece can meet the required conditions, according to the Brussels-based Bruegel research group.
'Very Complicated'
Greece and its partners are seeking a deal on financing to get beyond the bailout's expiration, keep Greek banks afloat, pay salaries and put the euro area's most-indebted nation on a path to longer-term aid. Ultimately, Greece's place in the 19-nation currency union is at stake.
Dutch Finance Minister Jeroen Dijsselbloem indicated there was much work to be done to bridge differences.
"It is very complicated," the Dutch news agency ANP quoted him as saying Friday. "You can only spend money when you have it. Greece wants a lot but has very little money to do that. That's really a problem for the Greeks."