Bombardier Dynasty Fades as Outsider Hired to Fix Jet Woes
Frederic Tomesco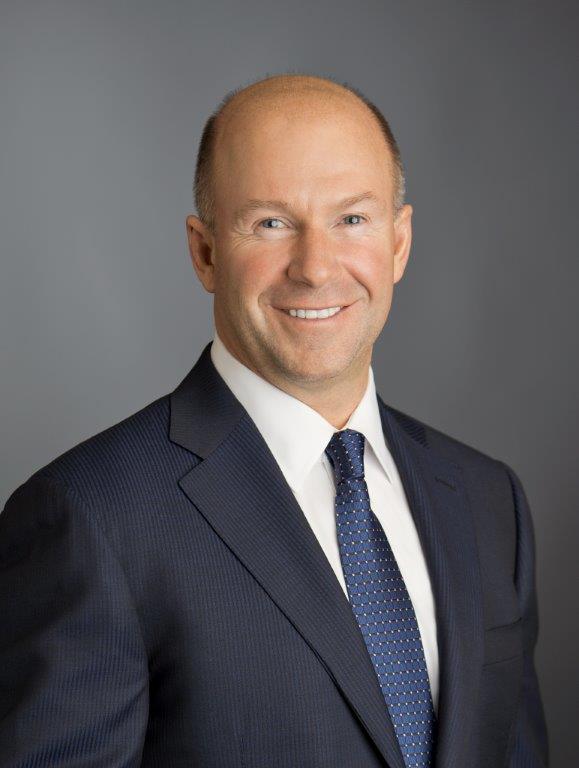 Bombardier Inc.'s founding family is easing back from control of the company that morphed from a maker of snowmobiles in World War II into a builder of jets and subway cars -- and then saddled investors with years of disappointments.
In going outside for a new chief executive officer on Thursday, Bombardier broke with decades of tradition. Pierre Beaudoin, a grandson of the Bombardier who created the company, presided since 2008 over delays in two aircraft programs and the worst return for Canadian industrial stocks.
Alain Bellemare, 53 and a former executive at United Technologies Inc., was named CEO at the same time the company announced a loss for the last quarter, suspended its dividend and said it would seek as much as $2.1 billion in new financing. Among the top challenges he faces is seeing through the new CSeries aircraft, which has faced years of delays and is more than $1 billion over budget.
"The balance of power is shifting," Louis Hebert, a professor of management at the HEC Montreal business school, said in a telephone interview. "It's the outside shareholders that are asserting power. The interests of shareholders at large will be taken into account."
Bombardier fell to six-year intraday low Thursday, dropping as much as 18 percent. The stock peaked at C$26.30 in August 2000, for a market value of C$36.18 billion. It ended today at C$2.69, wiping out about C$30 billion in market value since its high.
Family Dynasty
Beaudoin becomes executive chairman, a lesser role in daily operations for the dynasty that has controlled Bombardier through shares with extra voting rights and mostly kept the CEO's post in the family since 1942.
It's the third time the family is turning to an outsider to revive the Montreal-based company's fortunes since 1999. In 2002 Paul Tellier -- a Bombardier board member who ran Canadian National Railway Co. -- was hired to replace Bob Brown. Tellier was ousted two years later after failing to stem a decline in profit, credit ratings and the stock price, and was replaced by then-chairman Laurent Beaudoin, Pierre's father.
"I see it as they're stepping back, which they really do need to do under the circumstances," Wendell Perkins, fund manager at Manulife Asset Management Ltd., said in an interview. "Whether that means a longer-term loosening of control of the business, I'd be surprised by that. But I think there's the recognition that the loss of credibility they've found themselves with is a serious impediment."
Tough Situation
While the decision to bring in Bellemare -- who is one year older than Pierre Beaudoin -- is a sign that the family is serious about turning things around, the new CEO must be given a free rein, said Massimo Bonansinga at CI Investments Inc.
"New management will have a mountain to climb," Bonansinga said by telephone from Toronto. "The situation is tough enough with these draconian moves that suggest the family will let the new CEO turn around the company in total autonomy. They have to regain the confidence of investors, project the company outside of Canada investors and regain the confidence of U.S. investors."
Bombardier is controlled by the family of late founder Joseph-Armand Bombardier. Led by Laurent Beaudoin, an accountant who joined the company as comptroller in 1963 and is married to one of the founder's daughters, family members hold most of the company's voting rights. The elder Beaudoin, who was most recently chairman, is retiring as of Friday.
Fine Line
Bellemare will be "walking a fine line between the family's interests and the long-term interests of the company and hopefully they're somewhat aligned," said Manulife's Perkins. "I'd give him and the company the benefit of the doubt at this time if that's possible. Clearly the family has its interests that it needs to protect, and shareholders it needs to consider."
No thought was given to abandoning the multiple voting share structure that allows the family to keep control of the company, Pierre Beaudoin said on a conference call. The family's participation in a $600 million equity sale announced today will be "significant," Beaudoin said without being more specific.
Native French
Bellemare, a native French Canadian, spent 18 years at United Technologies, including a stint at the helm of the company's Pratt & Whitney Canada engine unit. Pratt & Whitney Canada builds the new engines that power Bombardier's CSeries jets. He was most recently head of United Technologies' propulsion and aerospace business, a post he left in January.
Beaudoin said he approached Bellemare soon after hearing that he had left United Technologies.
"Pierre was pretty quick," Bellemare said, laughing.
One of the first issues Bellemare will have to tackle is the CSeries. Bombardier now estimates program costs of the CSeries at $5.4 billion, Chief Financial Officer Pierre Alary said Thursday. That's $1 billion more than the figure that the company provided a year ago.
While Bombardier continues to face "execution issues," the opportunity to run a Quebec icon was too good to pass up, said Bellemare. Bombardier boasts "excellent products" such as the Global and Challenger business jets, and is capable of "rapidly" fixing problems with some of its troubled programs, he said.
Economic Engine
"We have a jewel here in Quebec," Bellemare said. "It's an economic engine for Canada. We have global reach. This is a company that has challenges in some areas, and we understand them." He said his objective is to "make sure we take the necessary decisions to be here for another 50 or 100 years."
Some of those decisions may involve asset sales. Bombardier will consider taking part in "industry consolidation" and will study several options to cut debt, Beaudoin said on the call, citing a recent merger between Chinese train makers.
Pressed by analysts and reporters on what that might mean for Bombardier's various business units, the outgoing CEO wouldn't go into specifics -- other than to say that the Learjet unit isn't for sale.
While Beaudoin said he expects his role as executive chairman to be a full-time job, his 76-year-old father will have considerably more time on his hands.
"Laurent has built an amazing company with 24,000 employees" said his son. "For him after 50 years leading us, it was time to move on. After that many years, he certainly deserves a break."
Meanwhile, the original snowmobile business that became BRP Inc. and was sold to private investors in 2003, hasn't fared so badly. It was listed on the stock market in 2013 in an initial public offering and has gained 4.6 percent since then.
Before it's here, it's on the Bloomberg Terminal.
LEARN MORE