Swiss Police Seize Leonardo da Vinci Painting From Lugano Vault
Corinne Gretler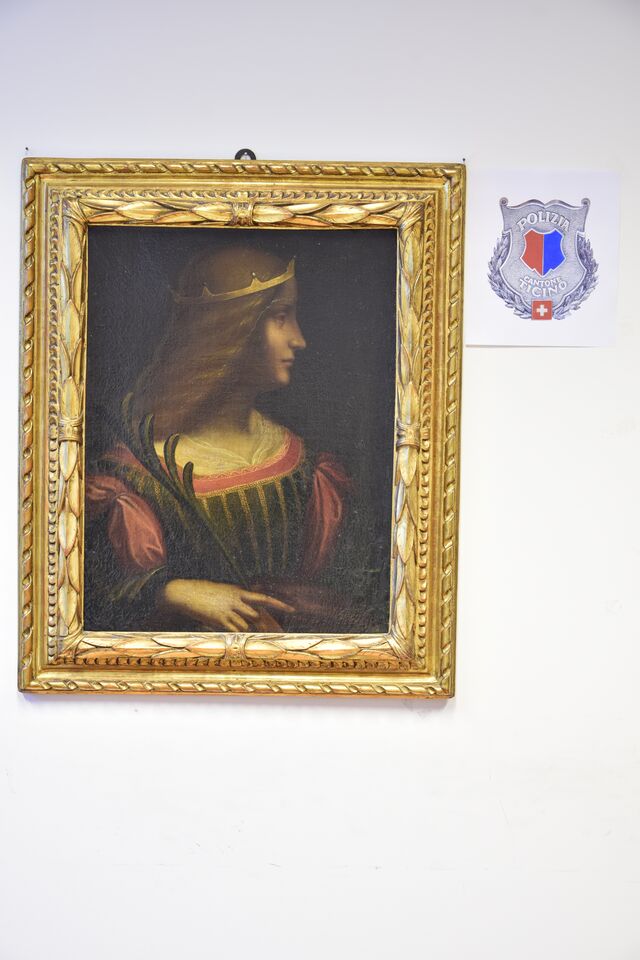 A portrait of Isabelle d'Este attributed to Leonardo da Vinci was seized from a bank vault in Lugano by Swiss police on Monday.
The seizure was requested by Italian authorities in Pesaro and is linked to claims the painting was exported without the required permits, according to a statement from Ticino's police department on Tuesday.
Italy's financial police said in a separate statement that they'd been alerted to the case in August 2013 and that art historian Carlo Pedretti had valued the painting at 95 million euros ($107 million).
Before it's here, it's on the Bloomberg Terminal.
LEARN MORE