Stunning Rallies Are Happening in Greece Today
Now Greeks are protesting in favor of the government
by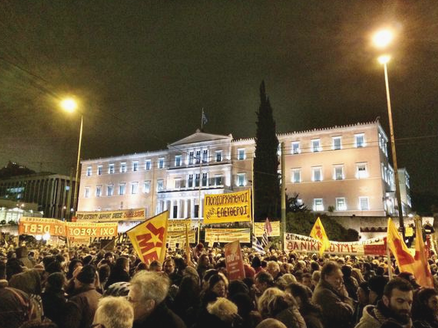 Here's one thing that might make a compromise deal for Greece difficult: The hardline negotiating stance taken by Alexis Tsipras is looking very, very popular in Greece. 
In recent years, we've become used to seeing protesters in Greece (and elsewhere in Europe) rally against the government.
Now we're seeing large-scale protests in Greece—as many as 15,000 in Athens alone—by people in favor of efforts by the government to fight back against the demands of outside creditors.
Photos from social media give you a sense of the scale:
Before it's here, it's on the Bloomberg Terminal.
LEARN MORE