No Industry Experience? The Best Companies Want You
Top companies take more recruiting risks than low-prestige firms because they can afford to make hiring mistakes
by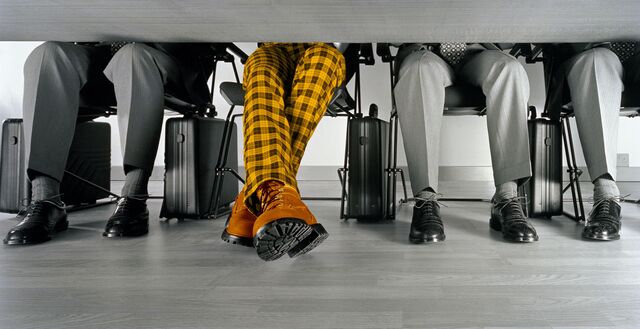 A jobseeker looking to change industries might aim for a no-name startup, in search of a management philosophy that favors unique perspectives over cookie-cutter résumés. That would be a mistake, researchers say. Prestigious companies are more than twice as likely to hire job applicants without experience in their industry than non-prestigious companies are, a paper (PDF) published late last month by the National Bureau of Economic Research shows.
To find out exactly how disadvantaged industry entrants were, compared to their experienced peers, Camelia Kuhnen, an associate professor of finance at UNC's Kenan-Flagler Business School, and Paul Oyer, economics professor at Stanford Graduate School of Business, analyzed three classes of MBA students at a top U.S. business school. The classes were recruited from 2007 to 2009 and comprised 1,482 students, who applied for jobs at 383 companies. Kuhnen and Oyer found that at non-prestigious companies—those that placed low on a Fortune magazine ranking of top MBA employers—the candidates with experience in the company's industry were 3.57 times more likely than similar candidates without that industry experience to get a job offer. That boost was just 1.74 times for prestigious firms.
Smaller, less famous companies run away from risk because they can't afford it. Prestigious companies are flooded with job applications when they open up a position, Kuhnen and Oyer said, making it easier to replace employees who turn out to be duds. Investment bank Goldman Sachs, for example, extended offers to just 3 percent of the more than 267,000 job applicants who knocked on its doors last year. Almost 90 percent of those offered jobs ended up signing on. Should any turn out to be a bad match, there are thousands directly in line behind them.
Money also plays a role. Without military-size human resources departments that can make year-round campus visits and train dozens of new hires at a time, the cost of screwing up is higher for smaller, less prestigious companies. "When small firms hire somebody, they need to make sure they have a very good chance of succeeding because it'll cost them a lot to hire someone, fire them, and have to go out and look for a replacement," Kuhnen says. "Larger, more prestigious firms are more comfortable extending offers to those who don't have much experience because they don't face too high a cost to replace workers."
Job applicants breaking into a new industry aren't doomed, though. There's one situation in which both prestigious and non-prestigious companies are more likely to give industry newcomers a chance: temporary employment. Interns, contractors, and the like are easy to hire and replace, so the boost for having gained work experience in a given company's industry is smaller than at the full-time recruiting level. Although candidates with experience in a company's industry are still more likely than career-switchers to score internships at companies, whether they are or are not prestigious, their advantage is much slimmer than it is in looking for full-time jobs. 
Surprisingly, when it comes to maximizing the odds, big-name companies seem the better bet for jobseekers with little experience in a company's industry. The tiny company that nobody outside a 10-mile radius has heard of just won't have as much money to spend recovering from a disastrous hiring decision.
Before it's here, it's on the Bloomberg Terminal.
LEARN MORE