Dollar Climbs as Rising Volatility Spurs Emerging-Market Exodus
Rachel Evans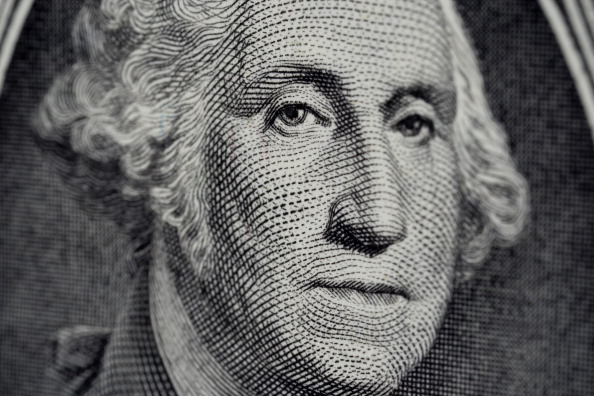 The dollar strengthened to its highest level in more than 10 years against a broad basket of peers as a standoff between Greece and its European creditors and tenuous peace talks with Russia over Ukraine sent volatility soaring.
Investors are fleeing riskier emerging-markets currencies including the Brazil's real and South Africa's rand as concern increases that geopolitical turmoil will add to the slowdown in global economic growth. Central-bank measures from Europe to Australia are raising speculation that many nations are actively seeking to drive down their exchange rates to lift growth and inflation in what traders refer to as a currency war.
"The dollar is seeing some strength as a result of what I'd call risk aversion, and maybe seeking a liquidity haven," Lennon Sweeting, a San Francisco-based dealer at the broker and payment provider USForex Inc., said in a telephone interview.
The Bloomberg Dollar Spot Index advanced 0.5 percent to 1,174.87 as of 5 p.m. in New York, the highest close since December 2004, when data begins.
The greenback added 0.9 percent to 120.46 yen and slipped 0.1 percent to $1.1336 per euro.
Price Swings
The shared currency rallied late Wednesday in New York on reports finance ministers are closing in on a statement pledging to make extending Greece's rescue agreement with its creditors a goal. Ministers were meeting in Brussels to discuss the terms of Greece's bailout.
"It suggests some reversal in the Greek position and that a deal is in the offing," Sebastien Galy, a senior currency strategist at Societe Generale SA in New York, said by e-mail. "They remove the worst threat and will get something in return."
Emerging-market currencies slumped to the lowest level in more than a decade. JPMorgan Chase & Co.'s global currency volatility index rose a third day to 11.4 percent, the highest on a closing basis since Switzerland's central bank removed its cap on the franc. The gauge has surged from a record-low 5.28 percent on July 4.
The Colombian peso led developing-nation currencies lower, falling the most this month, as oil, which accounts for more than half the nation's exports, again fell below $50 a barrel in New York. The government no longer forecasts continual growth in oil output, Finance Minister Mauricio Cardenas said in Bogata.
The real sank to a 10-year low while the rand fell to its weakest level in more than a decade. Nigeria's naira declined to a record low.
U.S. government bond yields relative advantage compared with major peers also damped the bid for higher-yielding assets. Treasury 10-year notes yield about 2 percent, at least 1.6 percentage points more than similar-maturity debt issued by Germany or Japan.
"All the stars have aligned for the U.S.," said Camilla Sutton, chief foreign-exchange strategist at Bank of Nova Scotia, by phone from Toronto. "It really does make quite a contrast compared to other parts of the world."
Before it's here, it's on the Bloomberg Terminal.
LEARN MORE