St. Andrews Golf Club Admits Sorenstam Among Women Members
Christopher Elser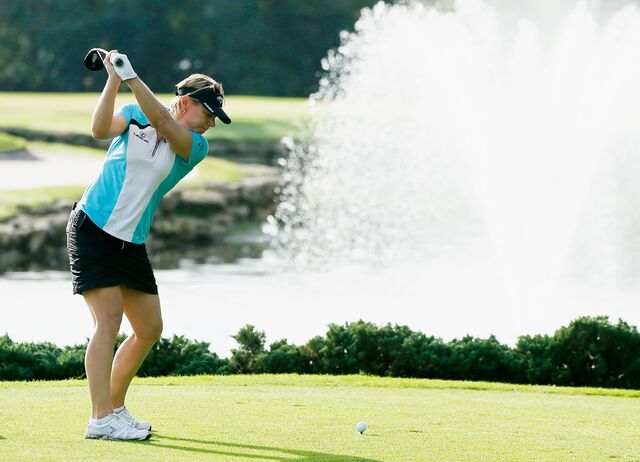 The Royal and Ancient Golf Club of St. Andrews named seven honorary female members, the first to join the club since members voted to allow women last year.
Queen Elizabeth's daughter, Princess Anne, and golfers Laura Davies, Renée Powell, Belle Robertson, Lally Segard, Annika Sorenstam and Louise Suggs have accepted invitations to become honorary members, the club said today in an e-mailed statement.
In September, the club's members voted by an 85 percent majority to admit women for the first time in its 260-year history. In addition to the honorary members, a number of women have been admitted with more set to follow in the coming months, the club said.
"It is an honor and a privilege for The Royal and Ancient Golf Club to welcome these remarkable women as honorary members," George Macgregor, the club's captain, said in the statement. "This is an historic day for the club and we could not be more proud also to welcome women who have distinguished themselves in golf over many years and have been great players and champions."
There are 15 other honorary members including the Queen's husband, the Duke of Edinburgh; her son, Prince Andrew; and cousin Prince Edward, the Duke of Kent. Former U.S. President George H.W. Bush, British broadcaster Peter Alliss and former players including Jack Nicklaus, Arnold Palmer, Gary Player and Tom Watson also hold honorary membership.
Before it's here, it's on the Bloomberg Terminal.
LEARN MORE