Only 1 in 3 Donor Hearts Are Used in U.S.
Caroline Chen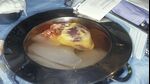 Only 1 in 3 donated hearts is accepted for transplant patients in the U.S., and rejection rates vary by region, researchers found, calling for more standardized guidelines to help doctors not waste potentially good organs.
Donor heart utilization fell to 32 percent in 2010 from 44 percent in 1995, according to a study published today in the American Journal of Transplantation. The acceptance rate rebounded slightly from a low of 29 percent in 2006, the researchers said.
The decline over the past two decades may be due to a number of reasons, including an older and sicker population, increased regulatory scrutiny of transplant centers and technology that can stabilize patients, meaning there's less impetus to accept a marginal heart, wrote the authors led by Kiran Khush, assistant professor of cardiovascular medicine at Stanford University School of Medicine.
The study also found significant variation by region, with states in the New England area of the country reporting higher acceptance rates of donor hearts than other areas, such as the Pacific Northwest and the Southeast.
"The inconsistency says that there are higher-risk donor hearts being accepted in some regions, and we know from the data that those recipients are doing well, so if we can safely lower the bar for acceptance, we could increase the number of donor hearts for our patients," Khush said in a phone interview.
Different Standards
Some hearts rejected by U.S. transplant doctors end up being used in Canada with good outcomes, which suggests some U.S. doctors are too strict in reviewing potential donor hearts, she said.
Meanwhile, the need for heart donations continues to grow. While more than 20,000 patients could benefit from a heart transplant each year, 1,949 transplants were performed in the U.S. in 2011, according to the study.
Lower utilization of potential donor hearts could be because doctors are leery of using hearts from older or sicker patients, said Khush.
The average donor age increased to 43.2 years from 40.3 years during the time period studied, and there was also increased prevalence of hypertension and diabetes, the authors found.
Nonclinical forces may also be at play, such as increased federal oversight of transplant centers, which can lead to probation or even closures of centers.
Risk Tolerance
Fear of bad outcomes would help explain some of the regional discrepancies, as the most conservative doctors were found in centers where few transplants took place, while more high-volume centers were willing to take higher-risk hearts, Khush said.
"If you only do 20 transplants per year, and you have one or two deaths, the outcomes look much worse and you're more likely to go on probation," she said. "Centers that do many more, like the Cleveland Clinic or Mount Sinai, are more willing to take more risks."
Brooks Edwards, director of the Mayo Clinic's transplant center in Rochester, Minnesota, agrees. Mayo Clinic's "deep bench" has made his team able to adapt to unusual situations, he said in a telephone interview.
"There's no question in my mind that centers with large, dedicated teams where they're highly experienced are going to have an increased comfort level in taking a marginal donor," he said.
Artificial Heart
Improvements in technology may be playing a role in the lower utilization of organs, as patients can be sustained longer with mechanical heart pumps, meaning that doctors can wait for a more perfect heart.
Edwards said Khush's paper is "valuable" in pointing out the lack of standardization around the country, but added that it's not enough to just look at donors.
"The donor and the recipient are two pieces in a jigsaw puzzle," he said. "The ideal donor for a recipient that is young and vigorous, where you may be able to go out on a limb with a non-traditional donor, is not the same as when you're transplanting for a 64-year-old with a multi-organ transplant."
To fully understand the transplant landscape, researchers will need to also consider how recipient demographics are changing, he said.
Khush said more research is needed so that standardized guidelines for heart donor acceptance can be developed based on data. She has received funding from the National Institutes of Health to conduct a five-year study with various donor sites, to learn more about risk factors, utilizations and recipient outcomes.
Before it's here, it's on the Bloomberg Terminal.
LEARN MORE