Wanted: Overworked American Broker Seeking Pay Cut to Live Large in Vietnam
Nguyen Kieu Giang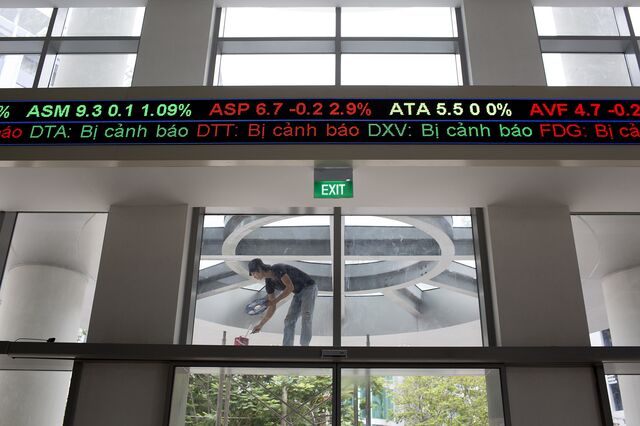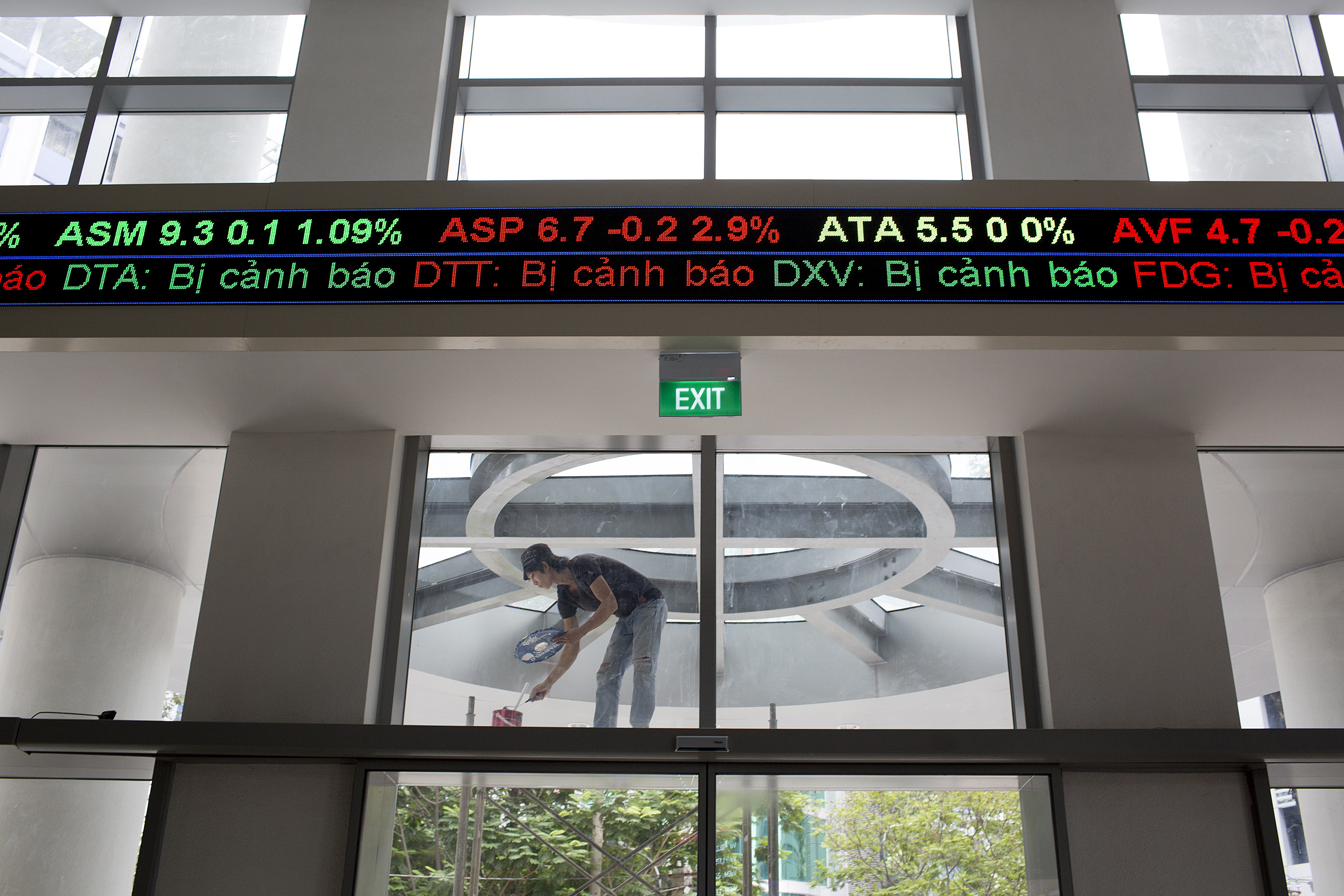 After six years trading stocks in New York and Hong Kong, Patrick Mitchell decided he'd had enough.
The 30-year-old left the long hours and shrinking commissions behind in 2013 to join a firm that most of his colleagues had never heard of: VinaSecurities Joint-Stock Co. in Ho Chi Minh City. He's now head of institutional sales at the company, living in a villa at least five times the size of his Hong Kong studio and helping to handle an influx of foreign investment that propelled Vietnam's stock market to a third straight year of gains in 2014.
"I wanted to be a bigger fish in a smaller pond," said the Chicago native, who previously worked at Cantor Fitzgerald & Co. and Reorient Financial Markets Ltd. "There are 100 other expat brokers running on the same hamster wheel I was in Hong Kong, making enough to survive in a high-velocity city but not really saving any money."
Mitchell is poised to get more company in Vietnam. At least five brokerages in the $57.7 billion market are seeking to hire managers from outside the country, and five others have filled positions with foreigners in the past eight years.
The push for overseas talent comes almost four decades after the end of the Vietnam War and reflects the growing influence of international investors, who have added to their positions for nine straight years and may get increased leeway to boost holdings as the government considers easing limits on foreign shareholders.
New Market
Brokers from Western countries tend to form better connections with overseas money managers because of their fluent English and shared culture, said Nguyen Lam Dung, the chief executive officer of VPBank Securities, which hired a foreigner to replace its Vietnamese head of institutional sales about seven months ago.
"Vietnam's stock market is still very new compared to other markets," Dung said from Hanoi. "Although there are good local candidates, they usually lack experience. Candidates who have worked in more developed markets have competitive advantages."
VNDirect Securities Corp., the country's fourth-largest brokerage, has been looking for a foreigner to run its institutional sales for more than seven months as the firm seeks to boost the proportion of revenue from institutions to 20 percent in the next two years from 5 percent in 2014.
"We like foreign brokers because they are usually more professional and have more experience and exposure," said Nguyen Hoang Giang, VNDirect's Hanoi-based chief executive officer. "Management of institutional portfolios has never been a simple matter."
Low Volume
Vietnam's benchmark VN Index has climbed 6.6 percent this year, extending its gain since the end of 2011 to 65 percent. That compares with a 27 percent advance for the MSCI Frontier Markets Index and a 46 percent increase for the MSCI World Index of developed-nation shares. The Vietnamese gauge rose 1.3 percent on Wednesday.
While Vietnam's stock market has outperformed, volumes are still dwarfed larger peers. The average daily value of shares traded on the Ho Chi Minh exchange was about 2.2 trillion dong ($103 million) last year, versus $8.9 billion in Hong Kong, data compiled by Bloomberg show.
Foreign inflows of $136 million into Vietnam in 2014 compared with $3.76 billion for Indonesia and $1.25 billion for the Philippines.
A smaller market also means lower compensation levels, which can be a challenge for local firms seeking to hire brokers from overseas, according to VNDirect's Giang. Foreign candidates typically ask for salaries of about $100,000 a year, more than double the rate for locals, he said.
Foreign Limits
"That's too much," said Giang, who offers stock options to help bridge the gap. "We are willing to pay high salaries, but they will not be as high as the foreign standards they may expect, because liquidity here in no way compares with other markets."
Inflows into Vietnam will probably pick up as the country relaxes restrictions on foreign investment, said Dang Tran Hai Dang, the head of research at Maritime Bank Securities in Hanoi.
Vietnam's policy makers are revising a recommendation to lift the foreign cap on voting shares of some listed companies to 60 percent from 49 percent, Vu Bang, chairman of the State Securities Commission, said in December. A draft measure posted on the commission's website last month proposes that foreign investors be allowed to make "unlimited" investments in non-voting shares.
Nights Out
At MB Securities, a unit of the nation's fifth-largest bank by market value, trading commissions are already increasing as stocks rally.
Revenue from brokerage services surged to 120.5 billion dong last year from 6.9 billion dong in 2013, according to a financial statement posted on its website. The firm hired a foreign broker to head institutional sales in Ho Chi Minh City last year and is looking for another to run its institutional sales team in Hanoi, Chairwoman Cao Thi Thuy Nga said.
For Mitchell, lower compensation levels in Vietnam are more than offset by the country's cheaper living costs and the growth prospects of a stock market that's smaller than 14 of 16 Asian peers tracked by Bloomberg.
While a night out in Hong Kong used to set Mitchell back by $200, he spends closer to $20 in Ho Chi Minh City. The former British colony ranked as the world's third-most expensive city in Mercer's Worldwide Cost Living Survey in July 2014, versus 131 for Hanoi, the capital of Vietnam.
"The overall compensation isn't comparable to the six-figure salaries in the more developed markets," Mitchell said. "But anyone playing the frontiers is placing a bet on the future development of the country's economy."
Before it's here, it's on the Bloomberg Terminal.
LEARN MORE