Apple CEO Cook Says Company Doesn't Want to Hoard Cash
Tim Higgins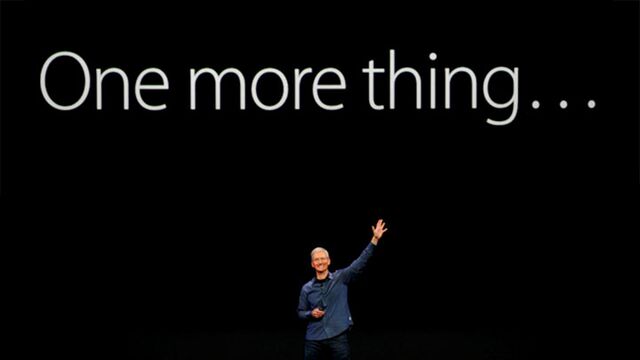 Apple Inc. isn't a cash hoarder.
That's the message Chief Executive Officer Tim Cook delivered to investors on Tuesday at the Goldman Sachs Technology and Internet Conference in San Francisco.
"By and large, my view is for cash that we don't need -- with some level of buffer -- we want to give back," Cook said. "It may come across that we are, but we're not hoarders."
Billionaire investor Carl Icahn, who has pushed Apple to return more money to shareholders, called the comments "great news" and raised his anticipated price for the company's shares in a public letter Wednesday.
The Cupertino, California-based company is reviewing its capital-return program and will announce changes in April, Cook said. Apple has completed $103 billion of its $130 billion dividend and stock-repurchase plan, which has been increased several times before.
"We started with dividends and buybacks and we've tweaked that model every year," Cook said. "We've been sort of on a cadence of once a year we look at it very deeply, very thoughtfully, and we change the program accordingly."
The iPhone maker ended December with $178 billion in cash and marketable securities, according to a company statement on Jan. 27. Of that, $157.8 billion was held by foreign subsidiaries, where the money is shielded from U.S. taxes unless it's repatriated.
Icahn Price
Icahn, who said he owns $6.5 billion worth of shares in Apple, raised his estimate for the stock price to $216 from $203, based on his own projections on the company's profitability and implying a market value of $1.26 trillion.
"This is not a future price target. $216 is what we think Apple is worth TODAY," Icahn wrote in the note. "We look forward to the capital return program update in April, anticipating it will include a large increase to share repurchases."
Icahn, 78, became an activist investor after gaining fame as a corporate raider in the 1980s. The New York-based investor is worth more than $24 billion, according to Bloomberg Billionaires. He routinely bypasses standard press releases by tweeting his news and comments, and in 2013 started a website called Shareholders' Square Table to opine on corporate governance.
Apple has raised the equivalent of more than $40 billion in debt in less than two years to help finance dividends and buybacks, including the sale of $6.5 billion in bonds last week and 1.25 billion Swiss francs ($1.35 billion) of bonds in that currency this week. Apple is boosting its borrowing as it seeks to return more capital to investors without incurring U.S. taxes on foreign profits.
New Phones
The company's cash hoard grew by about $23 billion in the December quarter from the previous period as the introduction of more expensive, larger-screened iPhones helped boost Apple's profit to a record. China in particular was a bright spot, with sales rising 70 percent.
The shares rose 2.3 percent to $124.88 at the close in New York on Wednesday, boosting the company's market value to more than $727 billion.
Analysts surveyed by Bloomberg increased their average price target for Apple shares to $132.44 from $124.12 on Jan. 26, the day before the company released its quarterly earnings. Optimism remains for the potential sales of iPhones and the Apple Watch, which begins shipping in April, as well as for future share buybacks.
"In April, we believe Apple is set to announce a new 3-year total capital return program in the $150 billion to $200 billion range when it refreshes its goals this spring," Ben Reitzes, an analyst at Barclays Plc, wrote in a note to investors. "We believe management will want to give itself some flexibility to raise this forecast later down the road (its usual practice) and also have some flexibility to re-evaluate the targets should it get more certainty on tax policies."