NFL Names Elizabeth Nabel as League's Chief Medical Adviser
Scott Soshnick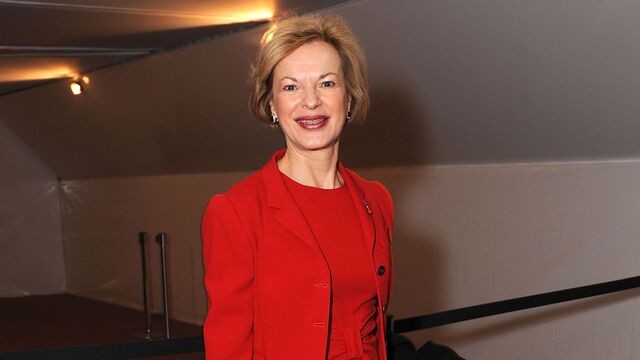 The National Football League named Elizabeth G. Nabel, president of Brigham and Women's Hospital in Boston, as its first chief medical and health adviser.
Nabel, a cardiologist, said in a statement she would remain at the hospital and as a professor of medicine at Harvard Medical School.
"As a lifelong football fan, I look forward to working with the NFL in this advisory capacity to create the safest possible environment for NFL players," said Nabel, who has served as president of Harvard-affiliated Brigham and Women's Hospital since 2010. "My first order of business is to review the medical, health and scientific priorities that the NFL currently has in place, as well as assess the medical protocols and ongoing scientific research collaborations."
Bloomberg News on Feb. 1 reported the league would name Nabel, who hours later in an e-mail to colleagues said she would remain at the hospital and that she was in talks with Commissioner Roger Goodell about an advisory role.
The hospital in a statement said Nabel isn't available for interviews.
Concussion Issues
Goodell during his Jan. 30 state of the league address said the most-watched U.S. sports league would create the position of chief medical officer as part of the NFL's commitment to making the game safer.
The league is seeking to bolster its oversight of player safety as awareness grows of the dangers of concussions, with doctors tying neurological damage, dementia and early death in athletes to repetitive head injuries.
Jeff Miller, the NFL's senior vice president of health and safety, said in a telephone interview that Nabel's "breath of experience" made her the ideal candidate.
"We are looking to get the best advice from the best possible people from the best possible background to complement what we think is an extraordinary current medical staff," Miller said, declining to disclose the length or financial terms of Nabel's contract.
Goodell in his address said since 2012 concussions in regular-season games have dropped to 111 from 173.
"The game is safer than it has ever been, but not as safe as it will be with advisers like Dr. Nabel providing expertise," Goodell said in a statement.
Nabel will work directly with the commissioner, and will work closely with the league's independent medical committees, the NFL said.
Earlier this month the NFL's $765 million settlement over concussions came up short a second time as a judge said she wants more changes before she'll approve it. U.S. District Judge Anita Brody in Philadelphia, in an order the day after the New England Patriots defeated the Seattle Seahawks in Super Bowl XLIX, said the NFL should expand payment for some claims made by the more than 5,000 players who sued the league seeking damages for head injuries.
Before it's here, it's on the Bloomberg Terminal.
LEARN MORE