Hasbro Shares Jump After Sales of Boys' Toys Fuel Profit Gain
Matt Townsend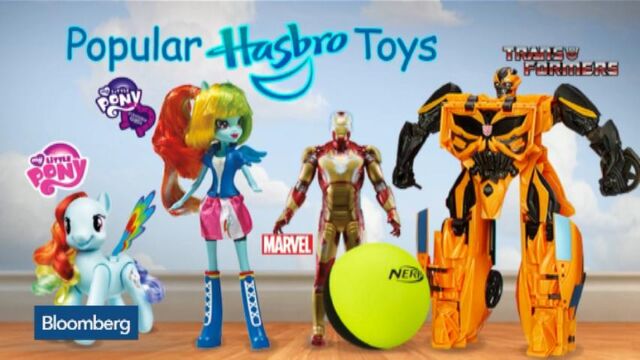 Hasbro Inc., the world's second-largest publicly held toymaker, surged the most in five years after fourth-quarter profit topped analysts' estimates, lifted by products such as Transformers and Nerf.
Net income rose 31 percent to $169.9 million, Pawtucket, Rhode Island-based Hasbro said Monday in a statement. Adjusted earnings increased to $1.22 a share, beating the $1.19 predicted by analysts.
Hasbro, which has been trying to improve its girls business with brands such as My Little Pony and Nerf Rebelle, got a boost from its long-dominant boys brands in the fourth quarter. Boys' sales rose 21 percent to $421.9 million, while girls' revenue slid 10 percent.
Total fourth-quarter sales gained 1.3 percent to $1.3 billion. Analysts estimated $1.33 billion on average.
Hasbro shares rose 7 percent to $59.66 at the close in New York, the biggest increase since Feb. 8, 2010. The shares have advanced 19 percent in the past 12 months, compared with a 14 percent gain for the Standard & Poor's 500 Index.
(An earlier version of this story corrected the adjusted profit for the fourth quarter.)
Before it's here, it's on the Bloomberg Terminal.
LEARN MORE