European Stocks Retreat Amid Greece Concern as Lenders Decline
Inyoung Hwang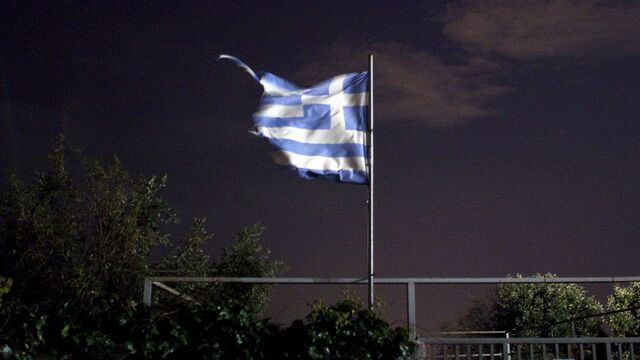 A drop in banks led European stocks lower, with concern growing over the political situation in Greece as Prime Minister Alexis Tsipras reaffirmed his rejection of the country's international bailout program.
The Stoxx Europe 600 Index fell 0.7 percent to 370.55 at the close of trading in London after dropping as much as 1.4 percent. With a 1.6 percent decline, lenders contributed the most to the gauge's retreat. Greece's ASE Index lost 4.8 percent as National Bank of Greece SA and Piraeus Bank SA slid more than 9.8 percent. Spanish and Italian stock measures fell the most in the region after the Greek gauge.
"The word to describe the situation would be fear," said John Plassard, vice president at Mirabaud Securities LLP in Geneva. Tsipras's speech "raises concerns of tensions and fears for the worst for Greek banks and European banks," he said.
Tsipras isn't backing down from pledges that would breach conditions of the bailout aid. He vowed to increase the minimum wage, restore the income tax-free threshold and halt infrastructure privatizations. His Sunday speech also included demands for World War II reparations from Germany and the repayment of forced loans Greece made to the Nazi regime during the country's occupation. Euro area's finance ministers will hold an emergency meeting on Feb. 11 in Brussels.
Spain's IBEX 35 Index and Italy's FTSE MIB Index retreated more than 1.9 percent. Germany's DAX Index lost 1.7 percent after the nation sounded a cautious note over prospects for peace talks on Ukraine before a Feb. 11 summit. Germany is Russia's biggest trade partner after China. A report also showed the European country posted a record current-account surplus in 2014.
Renault, Volkswagen
The Stoxx 600 fell for the first time in six days, with most of its 19 industry groups down. Automakers dropped 2.9 percent as Renault SA, Peugeot SA, Volkswagen AG and Bayerische Motoren Werke AG retreated more than 3 percent.
HSBC Holdings Plc slid 1.6 percent after a report by the International Consortium of Investigative Journalists showed its private-banking unit made profits for years handling secret accounts for criminals. BNP Paribas SA declined 3.1 percent after JPMorgan Chase & Co. downgraded the stock to a rating similar to sell, citing concerns that higher costs will hurt returns. Spain's Banco Santander SA and Banco Bilbao Vizcaya Argentaria SA dropped more than 2 percent, and Italy's Intesa Sanpaolo SpA lost 3.3 percent.
OPEC Cut
Energy and commodity producers climbed as the Organization of Petroleum Exporting Countries cut forecasts for global oil-supply growth in 2015. Glencore Plc added 3.8 percent and Rio Tinto Group gained 2.2 percent. Statoil ASA increased 4.4 percent and BP Plc added 1.4 percent. BG Group Plc rose 3 percent as its new chief executive officer started three weeks earlier than planned.
European shares declined after the Stoxx 600 advanced 1.7 percent last week as the U.S. added more jobs in January than forecast and Greece retreated from a plan to ask the euro area to write down debt. The ASE rallied the most since November in the period.
(A previous version corrected a typo in the name of the International Consortium of Investigative Journalists.)
Before it's here, it's on the Bloomberg Terminal.
LEARN MORE