Loews Chief Tisch Says Drilling Recovery a Matter of Time
Sonali Basak and David Wethe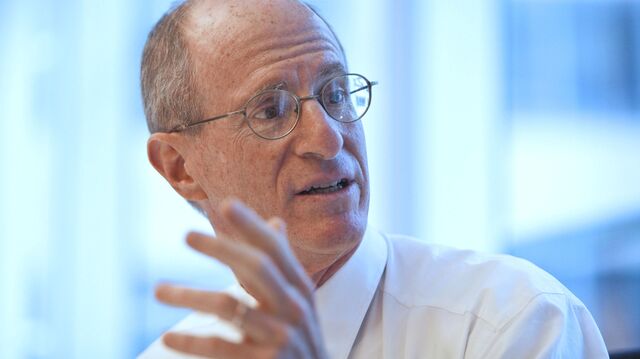 Loews Corp., which has been pressured by a slump at its Diamond Offshore Drilling Inc. unit, told investors Monday that the company is prepared to weather the decline in oil prices and benefit from its reversal.
"We believe that the current market downturn is yet another cycle playing out in offshore drilling and that the industry will eventually recover," Jim Tisch, the chief executive officer of Loews, said in a conference call with analysts. "It's just a matter of time. While no one knows with any certainty when the market will come back, I'm confident that Diamond will withstand this cyclical downturn."
Diamond Offshore won't pay a special quarterly dividend for the first time since 2007 to retain cash for potential purchases, the company said Monday. A glut of new offshore rigs is competing for less work as producers reduce spending amid collapsing oil and natural gas prices.
The drilling business climbed 2.4 percent to $34.40 at 4 p.m. in New York, and traded as low as $30.66 before Tisch's remarks. Diamond Offshore is still down 6.3 percent since Dec. 31. New York-based Loews's loss this year narrowed to 1.9 percent.
Tisch has sought for months to assure investors about the prospects at Houston-based Diamond Offshore. In November, after West Texas Intermediate futures fell below $80 a barrel from more than $100 at the middle of last year, he said that "trouble" in the energy industry could present opportunity.
With oil now less than $55, "trouble is certainly here, and Diamond is prepared," he said Monday.
Loaded Guns
Loews joins Howard Marks's Oaktree Capital Group LLC and Blackstone Group LP, the biggest alternative-asset manager, in saying they could benefit from market disruption. Oaktree, the world's biggest distressed-debt investor, put $400 million into energy assets in the fourth quarter.
Investors are "loading their guns," Tisch said. "The biggest level of opportunity for those that want to pursue things that are down-and-out is the energy market."
Diamond Offshore's action echoes a decision a year ago by another Loews subsidiary, Boardwalk Pipeline Partners LP. The natural gas transporter tumbled 46 percent on Feb. 10 to $13.01 after slashing quarterly payments to investors. The company regained some of the losses, trading at $15.86 as of 4:02 p.m. Monday.
Boardwalk "needed to retain the cash to fund growth projects," Kevin Kaiser, an analyst with Hedgeye Risk Management, said in an e-mail. "The distribution re-set was necessary and the correct decision."
Before it's here, it's on the Bloomberg Terminal.
LEARN MORE