Petrobras CEO Hire Marks New Era for World's Worst Oil Stock
Ney Hayashi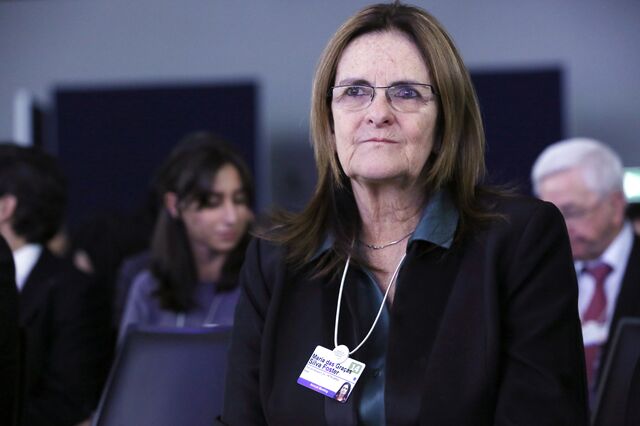 The appointment of Petrobras's new chief executive marks the end of an era when shares from Brazil's state-run oil producer posted the industry's biggest losses.
Petroleo Brasileiro SA tumbled 75 percent during Maria das Gracas Foster's tenure running the company, which began in February 2012. As Exxon Mobil Corp. gained 7.8 percent and Chevron Corp. added 1.9 percent, Petrobras posted the biggest slump among peers, wiping out $203.5 billion of market value.
The selloff in Petrobras helped push Brazil's stock benchmark Ibovespa into a bear market in 2014 as its refinery unit reported losses for selling imported fuel at a discount to help the government fight inflation. Shares extended the plunge, and negative sentiment on Brazil spread to its currency and bond markets, after prosecutors and police alleged executives demanded bribes in return for signing off on inflated construction contracts with rigged bids.
President Dilma Rousseff will name Banco do Brasil SA Chief Executive Officer Aldemir Bendine to replace Foster, said a person with knowledge of the matter who asked not to be identified because the decision hasn't been made public. Petrobras's next chief will need to restore investors' confidence in the company, and it won't be easy, according to Wagner Salaverry, a money manager who helps oversee 15 billion reais ($5.4 billion) at Quantitas Gestao de Recursos SA
"It needs to be someone who can carry out an investment plan in line with its cash position, with a fuel pricing policy that's more in line with international prices, and who can make sure that the corruption probe will continue for as long as it's needed," Salaverry said from Porto Alegre, Brazil.
The federal government controls both Petrobras and Banco do Brasil with a majority of voting shares.
Shares fell 8.1 percent to 9.01 reais at 2:26 p.m. in Sao Paulo. Banco do Brasil slumped 3.8 percent to 21.93 reais.
Before it's here, it's on the Bloomberg Terminal.
LEARN MORE