Kitzhaber Scandal Grows as Oregonian Calls for Governor to Quit
Alison Vekshin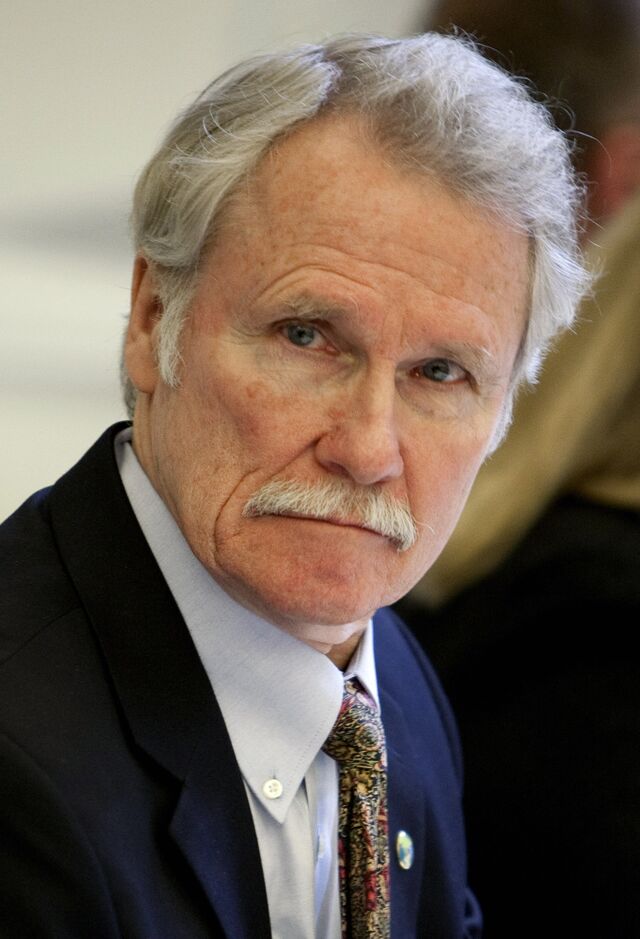 An ethics scandal tied to energy policy consulting work performed by Oregon Governor John Kitzhaber's fiancée is intensifying, with the state's largest newspaper calling on the fourth-term Democrat to quit.
"More ugliness may surface, but it should be clear by now to Kitzhaber that his credibility has evaporated to such a degree that he can no longer serve effectively as governor," according to an editorial published Wednesday. "If he wants to serve his constituents he should resign."
The Oregon Government Ethics Commission is reviewing a complaint the state Republican Party filed against Kitzhaber and another that former state Representative Vicki Berger filed against Cylvia Hayes, said Ron Bersin, the commission's executive director.
Bersin declined to offer details on the allegations, saying they were confidential through the preliminary review period.
Kitzhaber, an emergency-room doctor re-elected in November, said at a Jan. 30 news conference that Hayes, who has acted as the state's first lady, would no longer have a policy role in his administration and said he won't resign. Hayes became engaged to Kitzhaber in August.
"I was elected to serve the citizens of the state of Oregon and I intend to continue to do so," Kitzhaber, a 67-year-old Democrat, said today in a statement.
His office didn't immediately return calls requesting further comment. Hayes didn't respond to a voicemail left at her firm.
Policy Adviser
Allegations first surfaced in a Willamette Week article in October that Hayes was using her position as a policy adviser to the governor on clean energy and economic development for personal gain.
Kitzhaber, an experienced politician, bears responsibility for allowing Hayes's use of public resources, including staff time and her first lady title, for professional gain, "ostensibly under Kitzhaber's watchful eye," the Oregonian editorial said.
"His public persona has taken a hit, but it's unknown if he's still able to govern," said Jim Moore, a political science professor at Pacific University in Forest Grove, Oregon. "We're going to find out because our Legislature just started meeting on Monday."
Before it's here, it's on the Bloomberg Terminal.
LEARN MORE