Let Them Eat Burgers
Investors said they wanted good governance. Then Shake Shack came along
By and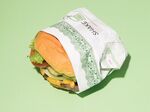 Shake Shack shook up Wall Street on Jan. 30. With investors eager to buy into New York restaurateur Danny Meyer's thoroughly modern vision of a burger joint (complete with beer and wine), the company was able to sell its shares for more than it originally planned. And the stock price still doubled on the first day of trading.
Yet beneath the contemporary design and trendsetting cuisine, there's something very old-school about Shake Shack: its corporate governance. Despite the recent brouhaha over shareholder democracy, independent directors, and "one man, one vote," Shake Shack is happily accepting new shareholders' cash but keeping the levers of corporate power firmly in the hands of Meyer and his original investors. The company has two classes of stock, a complex setup giving Meyer and his founding investors 85.9 percent of the voting rights. The buyers of the stock in the initial public offering paid $105 million to get 44.2 percent of the economic stake but only 14.1 percent of the voting power. And the board is far from independent, with Meyer and other insiders controlling five of seven seats. The IPO deal even requires that some of the public company's future tax benefits be given to Meyer and his original investors. Meyer declined to comment. Shake Shack Chief Executive Officer Randy Garutti says the dual-stock ownership structure is not unique. "A number of companies have done it recently," he says, citing Habit Restaurants, operator of Habit Burger Grill, as an example.
Many of Shake Shack's IPO buyers seem to have ignored the corporate governance issues in hopes of catching a ride on a rocket. And lately they've had plenty of company. Whether it's the perceived genius of founders such as Mark Zuckerberg at Facebook or Larry Page and Sergey Brin at Google, or a chance to bankroll a trend like designer burgers, investors worried about missing the big payoff from the next great idea may throw caution to the wind, says Elaine Eisenman, dean of executive education at Babson College.
"In America, we love to be affiliated with fame and glory, and Danny Meyer is an iconic man," says Eisenman, who's a director at shoe retailer DSW. "There's also that sense of FOMO—the fear of missing out. Whoever was left behind by the last hot IPO doesn't want to be left behind by the next one."
Dual-stock IPOs took off as dot-com mania took hold—1-800-Flowers.com and Hotels.com were two notable examples. The dot-com implosion in 2000 pared such offerings until Google got them moving again in 2004. Its successful dual-class IPO encouraged others, especially tech startups, to follow after the recession ended. Zillow, Zynga, and Yelp joined the pack starting in 2011. Since then the offerings have gained popularity, as with Facebook in 2012.

James Post, a governance professor at Boston University School of Management, says a company's biggest asset is often the chief executive officer or the founder, and that's what shareholders want to invest in, even if they don't get to boss her around. And the asset at Shake Shack is clearly Meyer, who built the company from a single hot dog stand in Manhattan's Madison Square Park into a 63-store international brand with 2013 profits of $5.4 million, up 31 percent from the prior year, and revenue of $84.5 million, up 45 percent from 2012. "A person who built up a company doesn't want to operate at the whim of shareholders," Post says. "It's a governance problem without question, but these are situations where the investors have an optimistic outlook."
Governance experts say the drawbacks often aren't apparent until tough times hit. "It's shortsighted for investors to accept dual voting shares, because when something goes wrong, which it always does in business, they have no power to push for a management change," says Charles Elson, director of the John L. Weinberg Center for Corporate Governance at the University of Delaware and a finance professor there.
The limits on shareholder power were apparent in 2011 with the phone-hacking scandal at Rupert Murdoch's News Corp. James Murdoch, then co-chief operating officer, might have lost his seat on the board after the scandal became public without his father's outsized votes, because of a preferential share class held mainly by the family. At the time, the Class A shares mostly held by ordinary investors represented 70 percent of the economic ownership but had no voting rights. News Corp. has since split into 21st Century Fox and News Corp., with both those companies retaining dual-share structures.
The preferential-shares strategy isn't new, but prior to the late 1980s, the New York Stock Exchange wouldn't list dual-stock companies. Traditional media outfits, including New York Times, have used the approach for decades, sometimes arguing that insulation from the vagaries of the public market helps protect a news outlet's editorial independence. Old-line businesses, including J.M. Smucker and Ford, have adopted a dual-voting-share structure to preserve a family's influence. And few people complain that Warren Buffett uses dual shares at his Berkshire Hathaway investment powerhouse. About 7.5 percent of the Russell 3000 Index, or more than 200 companies, have a dual-share structure, according to data from MSCI, an investment advisory company.
"Maybe Shake Shack investors are putting themselves at the mercy of the founders who are still in control, but they're clearly betting they will make money on the company anyway," says Jay Lorsch, a professor at Harvard Business School. "And as long as you have entrepreneurs with growth products doing this when they go public, you'll have investors forgetting about governance issues."
Many pension funds and other passive investors don't have a choice, says Brian Rice, a portfolio manager at California State Teachers' Retirement System. CalSTRS invests about at third of its $188.8 billion in the indexes and if an index allows dual-share companies, then CalSTRS has to own them, he says.
Meyer and his original investors can retain control of five board seats as long as they hang on to half the shares they got in the IPO. They can still control four seats—a board majority—as long as they retain 25 percent of their stock. And the terms of the directors are staggered, which means all the members can't be voted off the board at once, even if most shareholders lose confidence in them.
The IPO's terms reserve 85 percent of certain amortization tax credits for the founding investors, leaving 15 percent for the public company. While such agreements aren't uncommon in IPOs, the terms at Shake Shack "are a windfall for the original owners," says Robert Willens, a tax consultant in New York.
Shake Shack CEO Garutti says the tax agreement benefits all shareholders. "It's a win-win situation for everyone involved, and it has everything to do with being efficient about tax planning," he says.
—With Craig Giammona
The bottom line: Shake Shack founder Danny Meyer and his backers sold almost half the company but retain 86 percent of the votes.
(Corrects Brian Rice's quote regarding the type of funds that must invest in dual-share companies and share of CalSTRS investments that are in index funds in the 11th paragraph.)
Before it's here, it's on the Bloomberg Terminal.
LEARN MORE